Are We Making Any Progress on Police Brutality?
Plus: The editors consider the ongoing debt ceiling drama and answer a listener question about ending the war on drugs.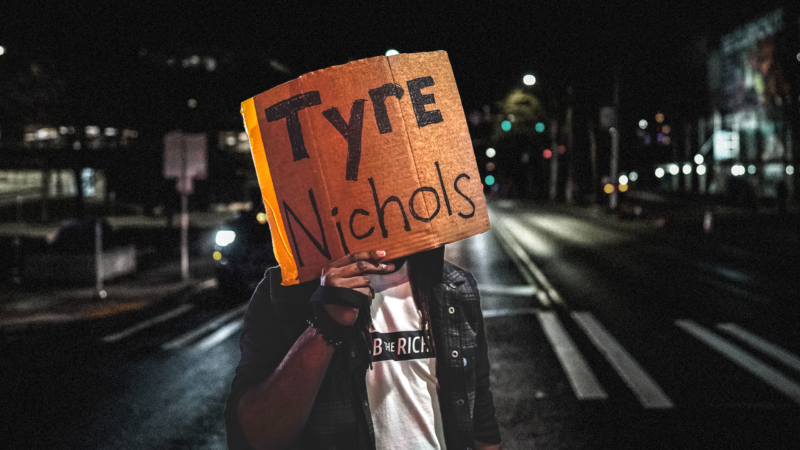 (Chin Hei Leung/ZUMAPRESS/Newscom)
In this week's The Reason Roundtable, editors Peter Suderman, Katherine Mangu-Ward, Nick Gillespie, and special guest Eric Boehm delve into policing and violence in the wake of the video release showing Memphis police killing Tyre Nichols.
0:30: Tyre Nichols killed by Memphis police
23:37: The ongoing debt limit drama
36:31: Weekly Listener Question
44:55: Sending tanks to Ukraine
49:25: This week's cultural recommendations
Mentioned in this podcast:
"The Most Popular Police Reforms Can't Stop the Next Tyre Nichols From Being Killed. Here's What Might." by Elizabeth Nolan Brown
"New Video Shows Memphis Police Fatally Beating, Tasing, Pepper-Spraying Tyre Nichols," by Christian Britschgi
"Is a War on Policing Increasing Crime? Q&A With Rafael Mangual," by Nick Gillespie
Mapping Police Violence, by Samuel Sinyangwe
"If Republicans Want To Cut Spending, They Should Start With the Pentagon," by Eric Boehm
"Social Security Is on the Brink of Collapse. The GOP Won't Touch It." by Veronique de Rugy
"Generational Warfare," by Nick Gillespie and Veronique de Rugy
"The Failure To Enact Marijuana Banking and Crack Sentencing Reforms Is a Window on Congressional Dysfunction," by Jacob Sullum
"Should America Keep Funding Ukraine? Live With Emma Ashford, Nick Gillespie, and Zach Weissmueller," by Zach Weissmueller and Nick Gillespie
"What We Owe the Future Is Liberalism," by Ronald Bailey
Send your questions to roundtable@reason.com. Be sure to include your social media handle and the correct pronunciation of your name.
Today's sponsor:
When you're at your best, you can do great things. But sometimes life gets you bogged down, and you may feel overwhelmed or like you're not showing up in the way that you want to. Working with a therapist can help you get closer to the best version of you. Because when you feel empowered, you're more prepared to take on everything life throws at you. If you're thinking of giving therapy a try, BetterHelp is a great option. It's convenient, flexible, affordable, and entirely online. Just fill out a brief questionnaire to get matched with a licensed therapist, and switch therapists anytime for no additional charge. If you want to live a more empowered life, therapy can get you there. Visit BetterHelp.com/roundtable today to get 10 percent off your first month.
Audio production by Ian Keyser
Assistant production by Hunt Beaty
Music: "Angeline," by The Brothers Steve
---