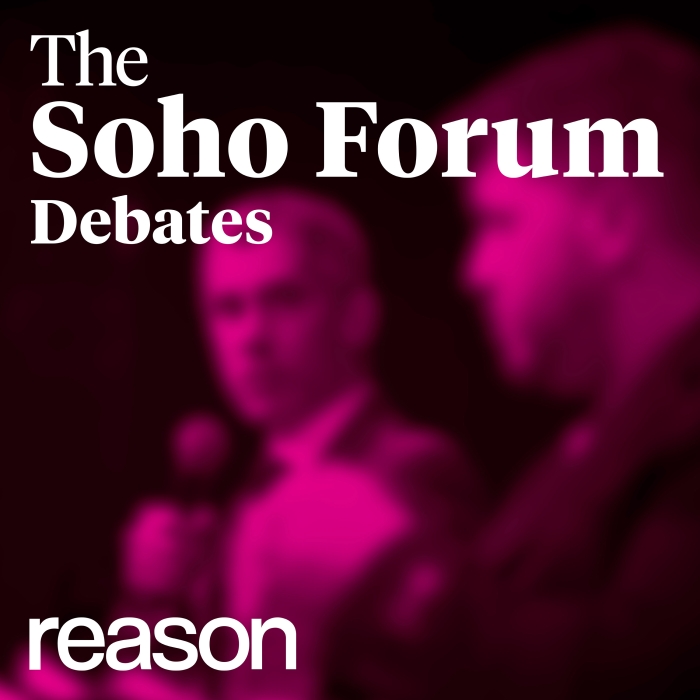 Podcast: The Soho Forum
Debates
Reason presents a libertarian-themed debate series recorded monthly before a live audience in New York City. Moderated by former Barron's Economics Editor Gene Epstein, the Soho Forum features Nobel prize winners, radical thinkers, and other public intellectuals facing off over the future of bitcoin, electric vehicles, government debt, illegal drugs, robotics, sex work, and other controversial topics.
Latest Episode
Susan Schneider and Jobst Landgrebe debate the dangers of AI.
Reason's Annual Webathon is underway! Donate today to see your name here.
Reason is supported by:

Burton C Gray Jr
Donate