Houston Police Shot Man Killed in Fraudulent Drug Raid at Least Eight Times
Dennis Tuttle and his wife, Rhogena Nicholas, who was shot twice, were pronounced dead shortly after police invaded their home based on a "controlled buy" that never happened.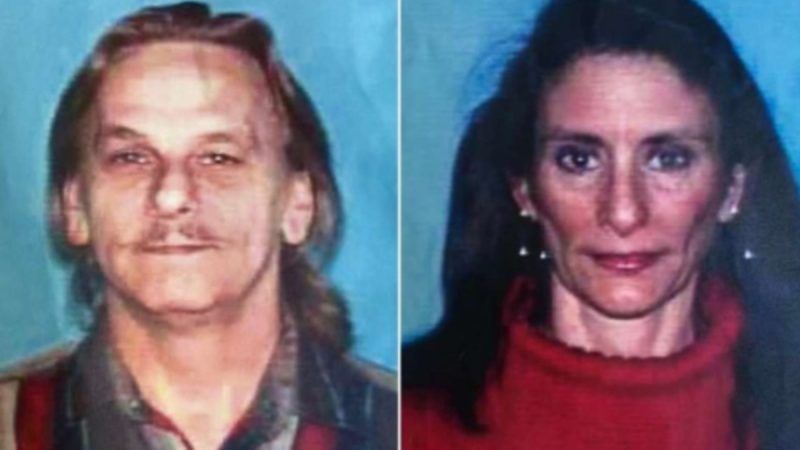 Houston narcotics officers shot Dennis Tuttle at least eight times during the January 28 drug raid that killed him and his wife, Rhogena Nicholas, at their home on Harding Street. The no-knock raid, based on allegations that Tuttle and Nicholas were selling heroin, found no heroin and no evidence of drug dealing. The officer who obtained the warrant, Gerald Goines, reported a "controlled buy" at the house that apparently never happened.
According to an autopsy report dated March 19, Tuttle suffered gunshot wounds in his head and neck, chest, left shoulder, left buttock (which was struck twice), left thigh, left forearm, left hand, right wrist, and right forearm (two graze wounds). The report says the chest injury "may represent a re-entrance wound of a fragmented bullet associated with one of the gunshot wounds of the upper extremities." The officers reported that they shot Tuttle after he fired at them with a .357 Magnum revolver in response to their armed invasion of his home, during which they killed a dog with a shotgun immediately after crashing through the door.
Another autopsy report, also dated March 19, says Nicholas was shot in the torso and right thigh. Police said they shot her after she moved toward the officer with the shotgun, who had collapsed on a couch after being shot by Tuttle. They said they believed she was trying to take away the shotgun. There is no video of the raid to corroborate that account. Both Tuttle, who was 59, and Nicholas, who was 58, were pronounced dead at 5:15 p.m., shortly after police broke into their home.
The only drugs that police found in the house were 18 grams of marijuana and 1.5 grams of cocaine. Those are also the only drugs detected by the toxicology tests described in the autopsy reports: THC and a THC metabolite in Tuttle's blood and benzoylecgonine, a cocaine metabolite, in Nicholas' blood. Notably, the tests found no traces of heroin, fentanyl, or other opioids.
Although Police Chief Art Acevedo has said the affidavit for the search warrant was falsified, he continues to defend the investigation that led to the raid, citing a January 8 call from an unnamed woman who reported that her daughter was using drugs at the house and described Tuttle and Nicholas as armed and dangerous drug dealers. Acevedo also said neighbors had thanked police for raiding the couple's home, which he said was locally notorious as a "drug house" and a "problem location."
Those claims are inconsistent with the accounts of neighbors interviewed by Houston news outlets. They said that Tuttle and Nicholas, who had lived in the house for two decades, were perfectly nice people and that they had never noticed any suspicious activity at the house.
KTRK, the ABC station in Houston, reported in February that the woman who called police on January 8 was Nicholas' mother, who was concerned about her own daughter's drug use. But that report is inconsistent with Acevedo's account and with what Nicholas' mother, Jo Ann Nicholas, has told reporters. "I want her name cleared," the grieving 84-year-old woman said in a March 25 interview with KTRK.
Four officers, including Goines, were injured by gunfire during the raid, but it is not clear where those rounds came from. It seems implausible that Tuttle, even if he fired all six rounds from the revolver, was able to hit his targets four times in the chaotic circumstances of the raid. Acevedo initially responded indignantly to the suggestion that officers were hit by "friendly fire," but that question is part of the Houston Police Department's ongoing investigation. This morning I asked the HPD whether the issue has been resolved but have not heard back yet.
After I requested copies of the autopsy reports on April 1, Harris County Attorney Vince Ryan claimed the documents were not subject to disclosure under the Texas Public Information Act. Citing the law's exception for information that "would interfere with the detection, investigation, or prosecution of crime," Ryan sought an opinion from Texas Attorney General Ken Paxton, who I gather disagreed.
Update, May 7: HPD spokesman Kese Smith said the department is not releasing any information on the "friendly fire" issue until it completes its internal affairs and criminal investigations of the operation. He said those investigations should be completed by mid-May, at which point the department will report its findings to the Harris County District Attorney's Office, which is conducting its own investigation. The FBI is also looking into potential civil rights violations.