Maryland's Police Union Rejects "Any and All" Reforms
Post-Freddie Gray unrest, state task force offers modest proposals which are summarily rebuffed.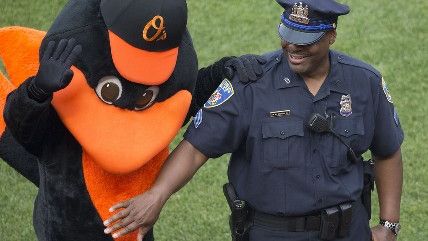 A Maryland state government task force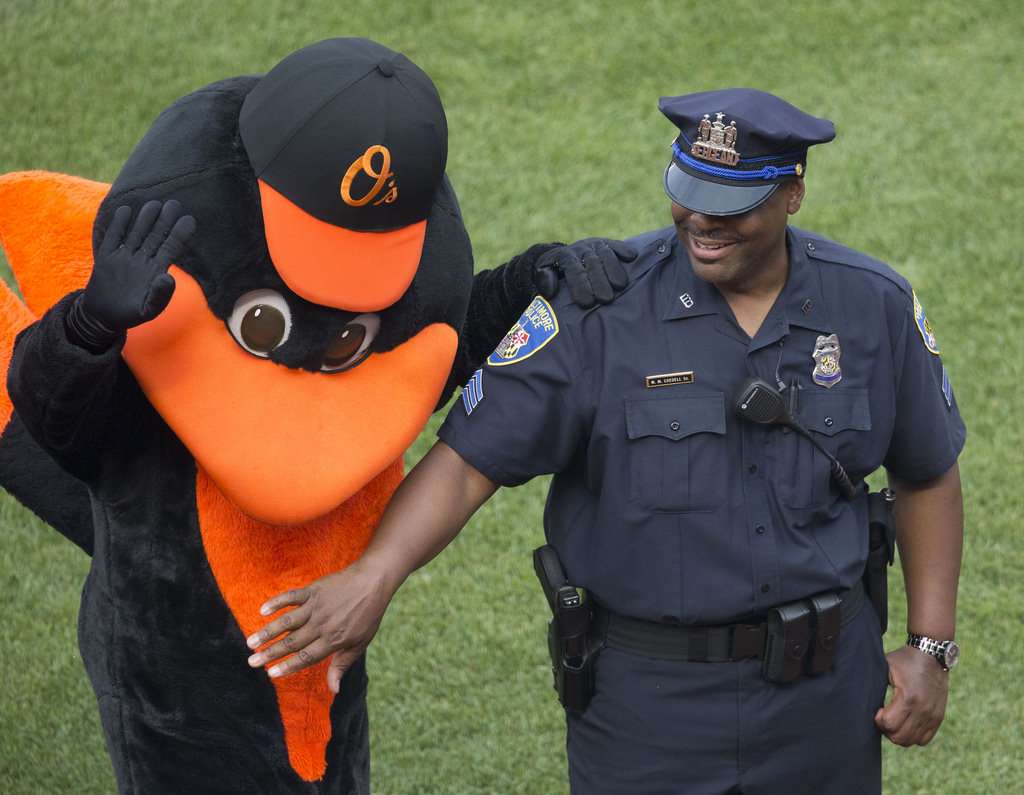 approved 22 recommendations meant to improve police-community relations, deemed vitally necessary following the unrest in Baltimore sparked by the death of Freddie Gray, who suffered a severed spine while in police custody. All of the proposed reforms were summarily rejected by the state's police union.
Erin Cox writes in the Baltimore Sun:
"At this point we remain opposed to any and all changes," said Frank Boston III, the lobbyist for the Maryland Fraternal Order of Police.

The bipartisan panel suggested three changes to the Law Enforcement Officers' Bill of Rights, a state law known by its acronym, LEOBR, which affords protections to officers under investigation for misconduct.

The group suggested cutting in half the time officers can wait before speaking to investigators, from 10 days to five. Under the task force's proposal, victims of police brutality would have a year to file a complaint — four times longer than under current law — and be guaranteed an investigation. And in addition to opening all police trial boards to public scrutiny, the group proposed striking down a state law that prevents citizens from serving on those boards.

Separately, the task force recommended new whistle-blower protections for officers who help internal investigations or raise concerns about colleague's conduct.
These are modest reform proposals. Allowing an officer 5 days before he/she is required to speak to an investigator is still a plenty long time, and the current cap of 10 days is "unreasonable" according to Samuel Walker of the University of Nebraska, who analyzed the Baltimore PD's union contract in a report titled, "Impediments to Accountability."
Walker writes:
It is completely unreasonable that the questioning of an officer who is involved in an incident requiring investigation by the department not be questioned for up to 10 days.

Additionally, it is unreasonable that a representative cannot be obtained very quickly after the incident under investigation. Indeed, in the folklore of contemporary policing there is a widespread joke that the police union representative arrives on the scene before an investigator from internal affairs does.

It is now a recognized "best practice" in policing that in the case of alleged misconduct – and particularly in officer-involved shootings and uses of force that involve injury to a member of the community- that it is essential for the officer to be questioned as soon as possible. (In cases where an officer is clearly distraught, as in an officer-involved shooting, it is appropriate to delay any questioning.)
Check out previous Reason coverage of police unions' aversion to any efforts at accountability, transparency or reform.