Should Juveniles Be Locked in Solitary Confinement?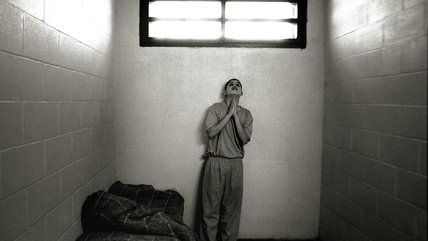 Congress is taking steps toward prohibiting the use of solitary confinement against juvenile offenders.
Earlier this month U.S. Sen. Cory Booker (D-NJ) introduced the MERCY Act, which would ban the use of "room confinement" in federal juvenile facilities. The bill was cosponsored by Sens. Dick Durbin (D-IL), Rand Paul (R-KY), and Mike Lee (R-UT).
"Not only is solitary confinement cruel and demeaning, it's a violation of one's human dignity. When imposed on adolescents, it can cause serious long-term psychological and physical harm," Booker said in a statement.
Watch Reason TV's in-depth documentary on why placing juveniles in long-term solitary confinement may be considered cruel and unusual. Originally published on September 26, 2013 by Todd Krainin.