Tonight on The Independents: Quarantines, Bushes, Rep. John Mica, 'Brainwashed' Blacks, Elon Musk's A.I. Fear, Hillary's Job-Creators, IRS Asset Seizures, Aftershow, and More!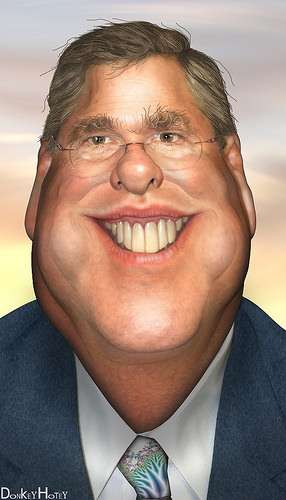 Tonight's live episode of The Independents (Fox Business Network, 9 p.m. ET, 6 p.m. PT, with re-airs three hours later) starts with a conversation about politics and Ebola (the same thing?), featuring Party Panelists Deroy Murdock (Fox News contributor) and Ellison Barber (Washington Free Beacon writer). At issue: the Cuomo/Christie quarantine, and the latest Jeb Bush boomlet. Later in the show the two will comment on Hillary Clinton's retrograde ideas about job creation, and possibly the Berkeley student petition to disinvite the "bigot and racist" Bill Maher from commencement.
The Atlanta rapper Killer Mike will comment on NBA analyst Charles Barkley's controversial statements about how, "For some reason we are brainwashed to think, if you're not a thug or an idiot, you're not black enough." Rep. John Mica (R-Fla.) will detail what he says were some of the worst abuses of government charge cards this past year. The co-hosts will chew over Elon Musk being spooked by Artificial Intelligence. And I will talk about the drug/terrorism scares that led to the IRS being able to just steal your goddamned cash money for no good reason at all.
Online-only aftershow begins at foxbusiness.com/independents just after 10. Follow The Independents on Facebook at facebook.com/IndependentsFBN, follow on Twitter @ independentsFBN, and click on this page for more video of past segments.