Obama Power Grab; N.Y. Times Green Jobs Lunacy; High Speed Fail, and More: PM Links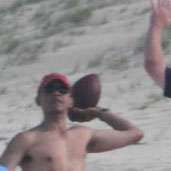 Obama empire? "[A]n extraordinary and entirely unprecedented power grab by President Obama that defies centuries of practice and the legal advice of his own Justice Department" is how House Speaker John Boehner (R-Ohio) describes the president's recess appointment – before the Senate has actually recessed – of Richard Cordray to the Consumer Financial Protection Bureau. Unfazed, Obama is also likely to make recess appointments of a union lawyer, a Labor Department apparatchik and a Republican NLRB lawyer to the National Labor Relations Board. Meanwhile, First Lady Michelle Obama tells iCarly cast she enjoys being called "Your Excellency."
"Electability" defined downward: Mitt Romney enjoys tie in Iowa Caucus, basks in kudos from John McCain (who clobbered him in 2008 before being slaughtered in turn by Barack Obama).
Does the New York Times editorial board read newspapers? In New Year-plus-one editorial, Grey Lady pretends 2011 never happened, promises 60,000 new jobs from Solyndra loan guarantee program, invites mockery.
Another high-speed rail report will have to be buried: California High Speed Rail Peer Review Group recommends withholding bonds from the hopeless project. The borderline-illegal lowballing of HSR costs before a 2008 referendum has more people calling for a new referendum.
Battle of the dull, risk-avoiding centrists: PBS president responds after Romney calls for defunding public broadcasting. Jesse Walker on the history of CPB-funding theater.
Torre fury: Longtime manager Joe Torre and Grove developer Rick Caruso team up in bid to take over the Los Angeles Dodgers.
Do you want hot links and other Reason goodies delivered to your inbox twice a day? Sign up here for Reason's morning and afternoon news updates.