Iran Saber-Rattling; Fed "Transparency"; Fiddle Sticks, and More: P.M. Links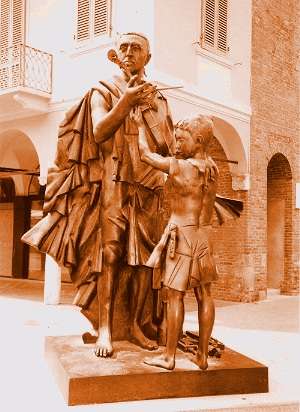 The Federal Reserve Bank of the United States will begin publishing projections for the overnight federal funds rate as part of its regular quarterly economic forecasts, beginning after its next meeting on Jan. 24-25.
People still buy albums? Kelly Clarkson sees iTunes sales increase after Ron Paul endorsement. But where is Grammy winner Michelle Branch's sales boost?
Arson roundup coast to coast. NYPD arrests suspect in string of arsons, claiming he was too cheap even to pay for his own Molotov-cocktail bottles. Previous post on Los Angeles arson suspect updated with a correction.
"High-speed rail must wait for a better day," says Los Angeles Daily News editorial board, noting that the project's skyrocketing budget and plummeting job-creation figures "pushed us over the edge to oppose a transportation plan we originally supported." Perspective: I have not seen a print copy of the Daily News for several years. The L.A. Times editorial board continues to support the project, though the newsroom appears to have turned against it.
U.S. ignores Iran warning, vows to continue patrolling Persian Gulf. U.S.S. John C. Stennis recently passed through the Strait of Hormuz, as Fox says, "en route to help with the war effort in Afghanistan" – an odd phrasing given that the Strait is the only entrance to and only exit from the [Arabian?] Gulf. Obama spokesman notes that U.S. warships have been projecting power in the Gulf for decades.
Stradivariuses (Stradivarii?) unbowed: Multi-million-dollar violins made by Stradivari and Guarneri del Gesù "do not in fact sound better than high-quality modern instruments, according to a blindfolded play-off."
Four hours left to make your Iowa Caucus bets.
Do you want hot links and other Reason goodies delivered to your inbox twice a day? Sign up here for Reason's morning and afternoon news updates.