DOJ Denies Marc Emery's Transfer Request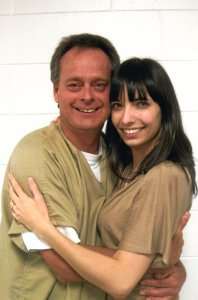 On his Cannabis Culture blog the week before last, Canadian drug policy activist Marc Emery, who is serving a five-year sentence in federal prison for selling marijuana seeds to Americans via his online business based in Vancouver, announced that the Justice Department had denied his request to serve the rest of his term in a Canadian prison. Although the department commonly grants such requests to prisoners who meet its criteria, it rejected Emery's application "because of the seriousness of the offense and also because of serious law enforement concerns."
As Emery notes, quoting the comments of then-DEA Administrator Karen Tandy at the time of his arrest in 2005, it seems his offense was deemed serious not because he made millions of dollars by selling cannabis seeds but because he used much of the money to agitate for changes in the drug laws. Tandy bragged that Emery's arrest was "a significant blow" to "the marijuana legalization movement," since "drug legalization lobbyists now have one less pot of money to rely on." In his blog post, written as a letter to his wife, Jodie, Emery reminisces about his brushes with the law in Canada, condemns the Conservative government there for extraditing him, asks his supporters to lobby for a presidential pardon, and imagines a 2012 GOP dream ticket of Ron Paul and Gary Johnson.
Emery, who has served about a year and a half of his term, can apply again for a transfer in two years. The Drug War Chronicle has more on the transfer denial here. Previous Reason coverage of Emery here.