Should Libertarians Support School Choice?
Corey DeAngelis of the American Federation for Children debates libertarian author Stephan Kinsella.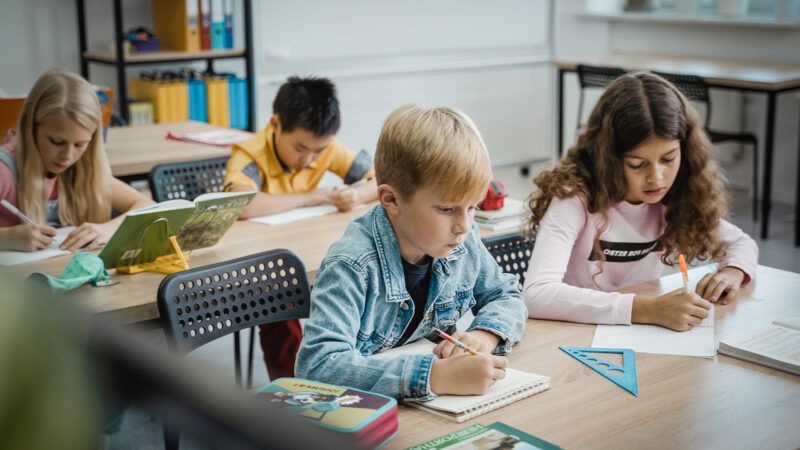 (Photo by Tima Miroshnichenko/Pexels)
Education activist Corey DeAngelis and attorney Stephan Kinsella debate the resolution, "Today's school-choice movement in the U.S. is worthy of support by libertarians."
Taking the affirmative is DeAngelis, a senior fellow at the American Federation for Children. He is also the executive director at the Educational Freedom Institute, an adjunct scholar at the Cato Institute, a senior fellow at Reason Foundation, and a board member at the Liberty Justice Center. He was named on the Forbes 30 under 30 list for his work on education policy and received the Buckley Award from America's Future in 2020.
Taking the negative is Kinsella, a libertarian writer and patent attorney. He was previously general counsel for Applied Optoelectronics, Inc., and an adjunct law professor at South Texas College of Law Houston. His publications include Against Intellectual Property, International Investment, Political Risk, and Dispute Resolution, and a forthcoming book Legal Foundations of a Free Society.
The debate was held at New York City's Sheen Center and hosted by The Soho Forum, which receives fiscal sponsorship from Reason Foundation, the nonprofit that publishes Reason.