Walkable Smart-Hub Hollywood Only Dead in Reality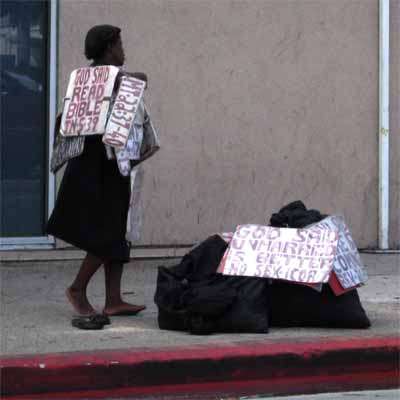 Proving that even The New York Times understands Los Angeles better than the town's own politicians do, L.A. Mayor Antonio Villaraigosa tells off Times-man Adam Nagourney for accusing the City of Angels of "being the city of sprawl and…not like New York and other cities that are more vertical."
At issue: a plan by Villaraigosa and grotesquely ambitious City Council President Eric Garcetti to tear down Hollywood and rebuild it as – what else? – a transit-oriented, pedestrian-friendly, smart-growth hub.
As I noted a year ago, the squat chief executive has been gorging on local, state and federal funds so he can turn the people of Los Angeles into "guinea pigs in the New Urbanists' experiment to create a newer, better Homo Angelicus."
That has not been working out, because Los Angeles is bankrupt and has ground to a halt under Villaraigosa's misrule.
Yet the mayor never misses a chance to repeat his rail-hub-polycentric-anti-car flapdoodle. Here's what he had to say to our own Paul Detrick after the epic nothing that was Carmageddon:
And here's the tinhorn potentate describing his year-zero Utopia to the Times:
"From the beginning, I said we are going to move away from our single-passenger automobile system," [Villaraigosa] said. "We are going to remake what the city looks like."

Mr. Garcetti said that building guidelines in this 25-square-mile zone had not been changed in 24 years. "If there was a moment in time to freeze Hollywood, it would not be 1988," he said. "The average tourist stay in Hollywood then was 23 minutes. Crime was at its peak. And things like the subway just weren't in the area."

Yet while the plan has considerable institutional support — business groups turned out to testify for it at the Tuesday meeting — it has stirred anxiety among people who live in the neighborhood and have long been loyal to its unique charms and hidden treasures. To opponents, the plan is a sop to real estate developers who see an opportunity to make fast money.

"It's gotten kind of nasty here in Hollywood in the last few days," said Richard MacNaughton, a lawyer who has lived in the area for 40 years and is one of the opponents of the effort. He said the changes would result in a real estate free-for-all. "You'll destroy the flatlands, you destroy the quality of life. Tourists come here to see the dream. They don't come to see some high-rise."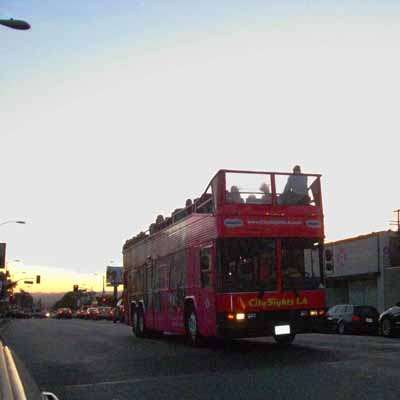 As it happens, I live in flat Hollywood, and I have no idea why any tourists come here at all. I also don't see any reason people can't build tall buildings provided they pay for the buildings themselves. But big dreams need big money, and L.A. has experienced negative economic growth under Villaraigosa. Adjusting for inflation and comparing BEA numbers from the beginning of Antonio's administration [pdf] with the most recent numbers [pdf], it looks like Los Angeles has experienced almost a 10 percent decline in real GDP by metropolitan area.
L.A. County's population has also flatlined over the same period, and I'm still seeing plenty of for-sale and for-rent signs in Hollywood itself. So where are all the happy pedestrians going to come from to fill up these tall buildings? It's not like you have to travel far to find a counter-example: After spending billions of taxpayers dollars in an effort to turn Downtown L.A. into New York West, the city is now stuck with an overbuilt, largely vacant downtown and a rate of public transit usage that is actually declining.
The saddest part is that his enthusiasm for this debacle in the making will not have any effect on Villaraigosa's fortunes. The mayor's survivability rises in direct proportion to his unimpressiveness. A few years back he garnered only 55 percent in what was effectively a Venezuela-style unopposed re-election. The national Democratic Party, against all evidence, still treats him as a rising star. And he somehow managed to avoid having to give Corina Raigosa back her half of the last name in his divorce settlement. For all other Villaraigosa questions, refer to Adam Carolla: