What Does the SWAT Marine Data Dump Prove?
As Mike Riggs noted earlier, helmetcam footage of the Pima County, Arizona, Sheriff's Department SWAT raid that killed 26-year-old Marine Iraq veteran Jose Guerena has been released.
The footage is part of a larger release that includes a debriefing [pdf] with Sgt. Bob Krygier, the primary supervisor per se during the operation; audio of the 911 call made by widow Vanessa Guerena (the only adult proximate witness to the slaying not affiliated with Arizona law enforcement); and a transcript [pdf] of Vanessa Guerena's interrogation shortly after Jose Guerena's death.
Those links come from Fernanda Echávarri's excellent coverage in the Arizona Daily Star, which contains this handy summation of what's new in the data dump:
The reports state Jose Guerena; his brother, Alejandro; and Jose Celaya were named as suspects in briefings given to officers before the search warrants were served. Many of the officers' reports refer to the sheriff's long-term drug investigation as the reason for the search warrants.

Reports show about $100,000 in cash, marijuana and firearms were seized that morning from the four homes that were searched.

Items found in Jose Guerena's house included: a Colt .38-caliber handgun, paperwork, tax returns, insurance papers, bank statements and a bank card, reports showed.

Another report said detectives found body armor in a hallway closet and a U.S. Border Patrol hat in the garage.

Some search warrant documents remained sealed and were not released Thursday.
Having beaten the drum for more documentation and less innuendo about the four-house raid that resulted in one death and no arrests, I briefly turn my frown upside down for this new information, which supports some key details about Guerena's death.
Krygier's version of events explains why the elite public safety unit failed to allow Guerena any medical assistance for more than an hour after shooting him 60 22 times. They were waiting for a camera-enabled robot to film and probe Guerena's lifeless body. During this delay, Guerena's four-year-old son, who as the SWAT team knew was hiding in a bedroom, left his hiding place, walked out through a home Krygier describes as being splattered with Guerena's blood, brain matter and bone fragments, and delivered himself to the police through the breached front door.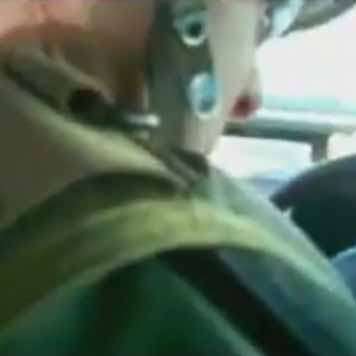 Krygier's debriefing took place just under an hour after Vanessa Guerena's interrogation, but it is not clear whether he had heard Vanessa Guerena's comments before making his own claims. There are eight "Unidentified Males" listed among the 13 interrogators in the transcript of Guerena's interview (which took place about 90 minutes after the attack), but there's no way to know whether Krygier was one of them. It is striking that in his debriefing Krygier claims he pleaded with Guerena, while calling her "Vanessa," during her 911 call. If there's evidence that he was on the call with her at all, let alone long enough to get on a first-name basis, I have not discovered it. It may be in there somewhere.
Vanessa Guerena's 911 call and interrogation transcript support an important claim made by the police: Jose Guerena did pick up a weapon when the raid began. Vanessa Guerena identified the rifle as an AK-47 while Krygier said it was an AR-15, but there does not seem to be reasonable doubt that Guerena was holding a weapon when he was killed. (Krygier also refers to having seen but not retrieved another AR-15 between the mattress and frame of Guerena's bed.)
Also worth highlighting: ABC News points out that no drugs were found at Guerena's house. The new statements somewhat narrow the gap between two allegations about Guerena: that he was part of a drug ring and part of a home invasion ring. Krygier describes the imagined syndicate as a "rip crew, uh, to steal other people's marijuana and perform home invasions," which sounds like pretty high-labor, low-return moonlighting for a guy who was already working 12-hour shifts at a mine.
Radley Balko records an unsubstantiated allegation from Mike Storie, the attorney for the five shooters:
In an email to me this morning, Mike Storie, the union lawyer, alleges that Jose Guerena had been previously arrested in Pima County, along with several others, and that "drugs and weapons were found." He writes that Guerena was never charged because he "flipped on a higher-up." An online records search doesn't turn up any criminal history for Guerena, but I'm not sure that sort of search would turn up an arrest that never resulted in a charge.
For pro-SWAT coverage, look to local KGUN TV newsman Joel Waldman.
Guerena's family attorney says he is still seeking information and will not make any comment.
Update: Echávarri has several clarifications on scuttlebutt that has been reported here and elsewhere:
Seizure results from the four houses:
The raid netted drugs, large amounts of cash, bulletproof vests, about 30 cellphones and a stolen vehicle, records show, but no arrests have been made.
Downward revision on shots that connected with the target from 60 to 22. Sheriff's claim that SWAT discharged 71 rounds overall is unchanged:
It was initially reported that Jose Guerena was shot 60 times by five SWAT officers who fired 71 rounds in less than 10 seconds. The family was told by a doctor that Jose was shot 60 times, they told the Star. Preliminary reports from the Pima County Medical Examiner's Office state that Guerena died from 22 gunshot wounds, Dr. Gregory Hess said Friday.
Details on the 2010 shooting of two of Jose Guerena's medium-distant in-laws:
Jose Guerena, 26, his older brother, Alejandro Guerena, and Jose Celaya—a relative by marriage—were listed as suspects in an investigation of drug trafficking and home invasions, records show. Warrants were served at homes owned by Jose Guerena; Bertha Guerena, Jose's mother; and two homes owned by Jose and Graciela Celaya.

During a briefing before the warrants were served, records show, detectives told SWAT team members the two Guerena brothers and Celaya were associated with a double homicide related to a home invasion.

On March 29, 2010, Alejandro Guerena's sister-in-law was shot to death during a home invasion. Cynthia Orozco, 34, and her husband, Manuel Francisco Orozco, 36, were killed at their rented home in the 7800 block of West Spiney Lizard Place, Star archives show. That house is down the street from one of the homes searched in the May 5 raid, records show. Cynthia Orozco was the sister of Alejandro Guerena's wife, Pauline. No arrests have been made in those slayings.
It was at Pauline and Alejandro's house that the police made their biggest haul that day: $94,000 in a large shoebox, a bag of pot and a few weapons.