Utah Law Gives Parents Full Access to Teens' Social Media
Plus: Theatrics at the House hearing on TikTok, doomsday merger predictions haven't panned out, and more...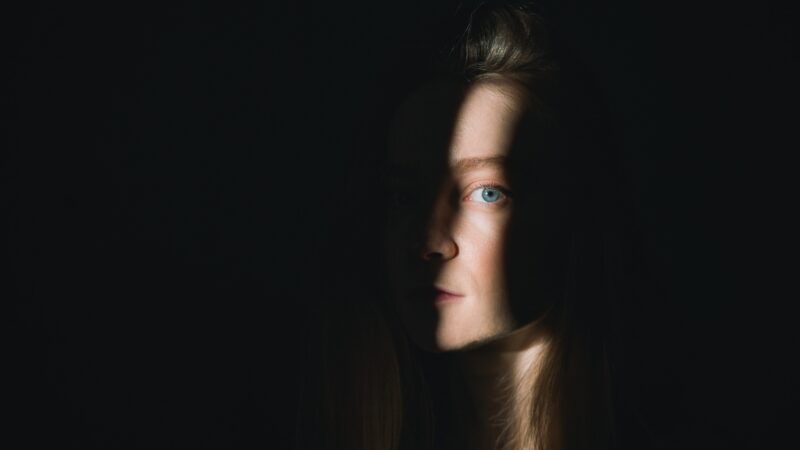 Utah teens can no longer use social media platforms without explicit approval from a parent or guardian, per new measures that Republican Utah Gov. Spencer J. Cox signed into law yesterday. Social media platforms must also provide a way for parents to access their kids' accounts.
These measures (Senate Bill 152 and House Bill 311) represent the latest of intensifying nationwide attempts to make online platforms age-verify users. Sold as a way to "protect" kids, they put the privacy of all social media users at risk.
Under the new Utah laws, social media companies will have to check the ages of new and existing Utah account holders—which of course means collecting and storing identifying information about every Utah user. That leaves people's personal information vulnerable to hackers, government snoops, unscrupulous tech employees, and more.
Under-18-year-olds trying to sign up for social media accounts must be barred unless they have parental permission and will be banned from logging on between 10:30 p.m. and 6:30 a.m. if they do join. In addition, Senate Bill 152 requires social media companies to provide parents or guardians of minor account holders "with a password or other means for the parent or guardian to access the account, which shall allow the parent or guardian to view: (1) all posts the Utah minor account holder makes under the social media platform account; and (2) all responses and messages sent."
This means teenagers can no longer count on using social media to express an identity or feelings they don't want parents to know about—something that could be especially problematic for people with abusive parents or exploring sexual orientation or gender identity in ways of which parents disapprove. It could also leave tech platforms open to a ton of new liability if teens find a way to game the system (which—let's be honest—they will).
That's not the only way that the new laws open up platforms to new liability. They also say that it's illegal for social media companies to show minors any ads or to use "a design or feature that causes addiction for a minor to the company's social media platform," as Cox put it, and make "it easier for people to sue social media companies for damages."

But basically any existing facet of social media platforms could be said to encourage unhealthy use. These are platforms by nature designed to keep people engaged and to highlight the most salient content. And while most people (including most teens) do not develop pathological social media habits, those who do could easily blame it on the same features that are fine for most users (just as alcohol, junk food, video games, and other things with which some people struggle with overuse are fine for most but dangerous to those with certain psychological or social issues).
People have previously blamed social media "addiction" on any sort of algorithm-based feeds, on features that highlight the most popular content, on the fact that apps send notifications, on the fact that users can "like" posts by other users, and just about every other central aspect of social media as we know it. This means that social media platforms will have to completely overhaul their entire design and operating structure or face a constant onslaught of lawsuits in Utah, unless they simply ban Utah-based minors entirely.
Even banning under-18-year-olds entirely isn't likely to solve the problem. "Companies are already prohibited from collecting data on children under 13 without parental consent under the federal Children's Online Privacy Protection Act," notes the Associated Press. "To comply, social media companies already ban kids under 13 from signing up to their platforms — but children have been shown to easily get around the bans, both with and without their parents' consent."
Very excited to watch this get destroyed in court https://t.co/0N9GLjg3Yh

— Jen Monroe (@thatjenmonroe) March 24, 2023
The Utah laws are slated to take effect in March 2024. But before that happens, we can surely expect serious court battles.
The Utah bill is likely unconstitutional. State social media laws have found the 1st Amendment a stubborn barrier.@jrhuddles, @JamesCz19, and I recently discussed UK and US child safety proposals. They pose significant threats to free speech and privacy.https://t.co/ejvxfurh3j https://t.co/VNWBRR4LCy

— Matthew Feeney (@M_feeney) March 24, 2023
"Protecting teens online is a worthy goal, but these Utah bills are both counterproductive to this end and unconstitutional," said Nicole Saad Bembridge, litigation center associate director for the tech-industry association NetChoice. "Utah will soon require online services to collect sensitive information about teens and families, not only to verify ages, but to verify parental relationships, like government-issued IDs and birth certificates, putting their private data at risk of breach."
"These laws also infringe on Utahns' First Amendment rights to share and access speech online—an effort already rejected by the Supreme Court in 1997," Bembridge added.
Groups such as the Electronic Frontier Foundation (EFF) and TechFreedom have also criticized the Utah laws. EFF called them "dangerous" and likely to "make users less secure, and make internet access less private overall."
These laws establish "a *government* restriction on First Amendment rights by default, with a parental veto," tweeted Ari Cohn, free speech counsel for TechFreedom. "Minors have significant First Amendment rights to speak and receive protected expression. Yes, there are some materials that can be restricted more for minors, but those circumstances have almost entirely been with respect to content *obscene* as to minors, but not adults."
"This new Utah law would unduly curtail the First Amendment rights of both young people to access advertising-based information and businesses to share it," suggested Chris Oswald, executive vice president of the Association of National Advertisers, in a statement. "In doing so, the law limits the ability of older teens to get important information they need, including ad-based information about colleges, trade programs, military recruitment, job opportunities, apartments, and other resources for their futures. A Utah teen who is old enough to work and drive a car should also be old enough to see an ad for a job or an auto dealer."
The way this plays out could prove instructive for other states, a number of which (including Arkansas, Texas, Ohio, Louisiana, and New Jersey) are considering similar proposals.
---
FOLLOW-UP
In House hearing on TikTok, lawmakers probe the sound of their own voices. In yesterday's Roundup, Reason mentioned that the CEO of TikTok was scheduled to testify before the House Committee on Energy and Commerce. In the hourslong hearing, lawmakers showed little interest in actually learning or revealing anything new. TikTok CEO Shou Zi Chew could barely get a word in edgewise among all their grandstanding. On complicated—or insanely loaded—questions about TikTok's effect on kids, its relationship to the Chinese government, and other tough issues, the representatives demanded yes or no answers and snapped at Chew when he tried to answer anything in a nuanced way. They also demonstrated a typical-for-tech-hearings cluelessness about technology.
Here's more on the hearing, complete with examples of the inanity.
Congressional hearings would be much better if Committee rules prohibited loaded questions. Not all questions can be answered with yes/no answers. https://t.co/LvmZgU3A3i

— Daniel Castro (@castrotech) March 23, 2023
See also:
---
FREE MINDS
Evaluating the First Step Act and long prison sentences. A new report from the Government Accountability Office (GAO) looks at the implementation of the First Step Act, a federal criminal justice reform bill passed in 2018. "About 45% of people released from federal prison are re-arrested or return within 3 years. The First Step Act of 2018 requires the Bureau of Prisons to regularly assess incarcerated people's needs and their risk of reoffending," noted a GAO summary of the report. "But the Bureau doesn't have reliable data on the timeliness of completing such assessments and lacks clear, measurable goals and milestones to evaluate whether its programs are working. Also, people participating in these programs can earn credits to reduce their time in prison, but accurate data is needed to apply such credits. We recommended addressing these issues."
Another new report, this one from the nonpartisan Council on Criminal Justice (CCJ) Task Force on Long Sentences, looks at the effect of long sentences on the criminal justice system and the people involved in it, including incarcerated people, crime victims, and correctional staff. The task force defined long prison sentences as 10 years or longer.
"The nation's use of long sentences raises challenging questions about the relationship between crime, punishment, and public safety," states the report's introduction. "What role, for example, do long sentences play in deterring people from engaging in crime? How long do prison sentences need to be to prevent incarcerated people from committing new offenses once they are released? Is there an effective way to distinguish which people serving long sentences can be safely released and which cannot?"
Ultimately the task force came up with 14 recommendations to make sentencing more fair and productive, including increasing judicial discretion in sentencing ("the strict application of mandatory minimum penalties can lead to unjust results that do not serve public safety interests"), expanding earned sentence credit opportunities, and decoupling drug quantity from sentence lengths.
---
FREE MARKETS
"Doomsday predictions" about mergers haven't panned out. A new paper from the International Center for Law & Economics (ICLE) looks at panicky predictions about past business mergers that haven't panned out as the doomsayers warned. The paper comes as the Federal Trade Commission (FTC) and the Department of Justice "prepare to release updated federal merger guidelines that the agencies say will better detect and prevent illegal and anticompetitive deals," notes ICLE in a press release. But bureaucrats and politicians don't have a great track record on predicting the effects of particular mergers, suggest Brian Albrecht, Dirk Auer, Eric Fruits, and Geoffrey A. Manne in "Doomsday Mergers: A Retrospective Study of False Alarms."
The authors point to alarms sounded over Amazon's 2017 purchase of Whole Foods, Bayer's 2018 merger with Monsanto, Google's 2019 purchase of Fitbit, and Anheuser-Busch InBev's 2016 acquisition of SABMiller. In the latter case, "critics claimed [the acquisition] would increase the price of beer and decimate the burgeoning craft-beer segment," they write:
Instead, the concentration of the beer industry decreased after the mergers, prices did not increase on average, and the craft-beer segment thrived. This is not to say that all is rosy; the price of some beers did indeed increase after the wave of mergers. Regardless, it is clear the post-merger outcome was a far cry from the doomsday scenario that critics predicted.
People feared that Google's purchase of Fitbit would lead to consumer privacy violations and make Google more dominant in advertising, because Google would use data from the devices in its advertising business. "The fear was that, by purchasing Fitbit, Google would be in a position to better target ads throughout its entire platform, thereby increasing its hold on the broader advertising industry," note the authors. But:
Four years on, however, the opposite appears to have happened. From 2017 to 2022, Google's share of online advertising spend has steadily declined, falling from 34.7% to 28.8%.118 And it is not just in relative terms; the company's quarterly earnings reports show a clear decline in ad revenue, including year-over-year drops in the fourth quarter of 2022 of 8.6% for the Google network and 7.0% for YouTube. As usual, critics may retort that Google's revenues and market shares would have declined even more absent the merger but, once again, that was not the initial claim. Instead, they wrote that the merger would give Google an unbreakable grip on the online-advertising industry—the "horse has bolted" as Gregory Crawford put it—and that has not been the case.
You can read the full report here. The authors conclude with a warning: "We should be skeptical of kneejerk projections of doom, whether from activists, competition scholars, or media pundits."
---
QUICK HITS
I've done a considerable amount of research on this issue, and it turns out in the 1950s very few people actually lived inside Look magazine advertising illustrations https://t.co/OiI6Rcj7fD

— David Burge (@iowahawkblog) March 23, 2023
• Law enforcement severely beat this innocent man. Will the U.S. Supreme Court let him seek recourse?
• In Chicago, "gun enforcement overwhelmingly focuses on possession crimes — not use," and it's black men who are overwhelmingly paying the price, reports The Marshall Project.
• Reason Senior Editor Brian Doherty explains the Securities and Exchange Commission's beef with the crypto exchange Coinbase.
• "A federal judge in San Diego has ruled in favor of a New York pastor who sued the U.S. Department of Homeland Security over a sweeping surveillance program, ruling that federal agents violated her civil rights and retaliated against her for protected First Amendment activity," reports The San Diego Union-Tribune.
• How poppy seed bagels are leading to protective services investigations of new moms.
• The FBI sent a pink-haired detective pretending to be a sex worker to infiltrate racial justice groups in Colorado Springs in 2020.
• New Hampshire's House of Representatives has passed a ban on no-knock raids:
I have some quibbles with the final wording, but the New Hampshire legislature just passed a ban on no-knock raids by a vote of 374-9. https://t.co/C8ED4c9vow

— Radley Balko (@radleybalko) March 22, 2023
• Reason Editor in Chief Katherine Mangu-Ward reviews Kat Rosenfield's latest mystery novel.