Fighting Global Censorship, ProPublica Joins the Dark Web
The investigative journalism outfit launches hidden service website on the encrypted Tor Browser.
ProPublica, the non-profit investigative journalism outfit whose motto is "Journalism in the Public Interest" has become the first major media organization to join the "Dark Web" with the launch of a hidden service version of its site, designed to run on the encrypted Tor Browser.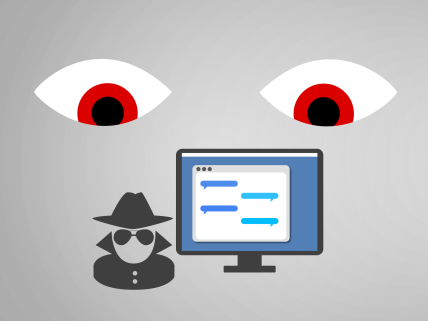 As reported by Wired:
The move, ProPublica says, is designed to offer the best possible privacy protections for its visitors seeking to read the site's news with their anonymity fully intact. Unlike mere SSL encryption, which hides the content of the site a web visitor is accessing, the Tor hidden service would ensure that even the fact that the reader visited ProPublica's website would be hidden from an eavesdropper or Internet service provider.
While working on a project about internet censorship in China, ProPublica's news applications developer Mike Tigas decided that his employers' website could benefit from some additional buffers against censorship anywhere in the world.
On a ProPublica podcast, Tigas explained:
Last year, we were working on a project called Inside the Firewall. It was an interactive news app about Chinese Internet censorship and the "Great Firewall," just tracking how international news sites are censored and uncensored within mainland China. During this, I was experimenting with using Tor around ProPublica-related things to see if maybe we could protect ourselves from being censored in the event that ProPublica is censored, or in the event that somebody is in a restrictive country or area – would people be able to still access our reporting and our content?
Many still associate the "Dark Web" with websites that cater to criminal activity, like the shuttered Silk Road, but Tigas told Wired, "I hope other people see that there are uses for hidden services that aren't just hosting illegal sites…having good examples of sites like ProPublica and Securedrop using hidden services shows that these things aren't just for criminals."
Announcing the new version of the site on ProPublica's "Nerd Blog" last week, Tigas wrote:
We launched this in part because we do a lot of reporting, writing, and coding about issues like media censorship, digital privacy and surveillance, and breaches of private medical information. Readers use our interactive databases to see data that reveals a lot about themselves, such as whether their doctor receives payments from drug companies. Our readers should never need to worry that somebody else is watching what they're doing on our site. So we made our site available as a Tor hidden service to give readers a way to browse our site while leaving behind less of a digital trail.
Coincidentally, last week Reason TV released a video tutorial on "How To Chat Anonymously Online," which includes a brief explanation of what Tor is and why you it's worth using even if you've got "nothing to hide."
Watch below: