Why I'm Voting For Pot Legalization (Issue 3) in Ohio
It's not a perfect law by any stretch, but it would mean the end of the war on pot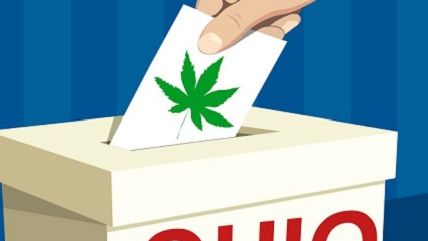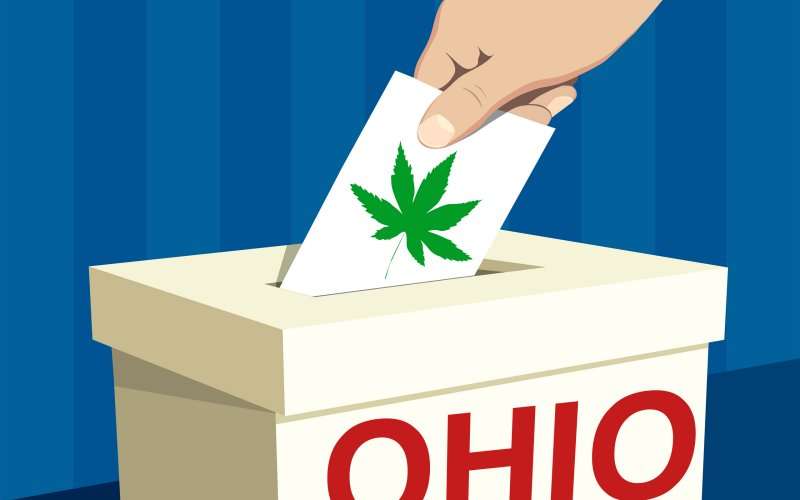 Update (November 4, 2015): Issue 3 got whipped at the polls, losing by a 2-to-1 margin. Read my new piece, "Despite All of Issue 3's Flaws, It Still Felt GREAT Voting for Legal Pot in Ohio."
Although Election Day is tomorrow, I've already mailed in my absentee ballot in Ohio, which could become the fifth state—and by far the most populous—to legalize marijuana.
Issue 3 is a proposed constitutional amendment that woud allow residents to grow their own weed and create up to 10 "Marijuana Growth, Cultivation and Extraction" (MGCE) facilities or growing zones that would hold exclusive rights on commercial cultivation. It would authorize up to 1,100 retail outlets as well.
Legal pot! In OHIO—a state as middle of the road as it gets—no less! And yet, Issue 3 is repugnant to many pro-legalizers because of those MGCEs. As Jacob Sullum notes, two of the biggest pro-pot groups, Marijuana Policy Project and the Drug Policy Alliance, have remained "neutral" on Issue 3 (other reform groups, including NORML and Law Enforcement Against Prohibition [LEAP] actively support it). Buckeye State media, which has almost universally weighed in against Issue 3, is fulled with comments from hippie types disparaging corporate and "monopoly" weed.
"It's disgusting to me," the head of the pro-legalization group Ohioans to End Prohibition told the Cincinnati Enquirer. "The idea that any group or corporation has the exclusive right to grow marijuana and sell it. It's not plutonium. It's an agricultural commodity that should be regulated like one."
You get the picture. As I write in a new Daily Beast column,
I totally agree with that sentiment and would prefer a true open market in pot.

However, at the same time, there are political realities and social dynamics to consider. As Ian James, the director of Responsible Ohio, the group organizing the campaign for Issue 3, told NPR, "We are Ohio, folks. We're not a blue state or a red state. We're a very purple, middle-of-the-road state…. And that requires that you have a middle-of-the-road approach that doesn't always sit well with the right and it doesn't always sit well with the left."

Allowing 10 entrants into a market is hardly the textbook definition of "monopoly," especially when home growing is a legal alternative. More to the point, perhaps, limits on growing options can always be changed. It seems to me that the best course of action is to legalize now and reform later aspects of the law that don't work or offend for other reasons.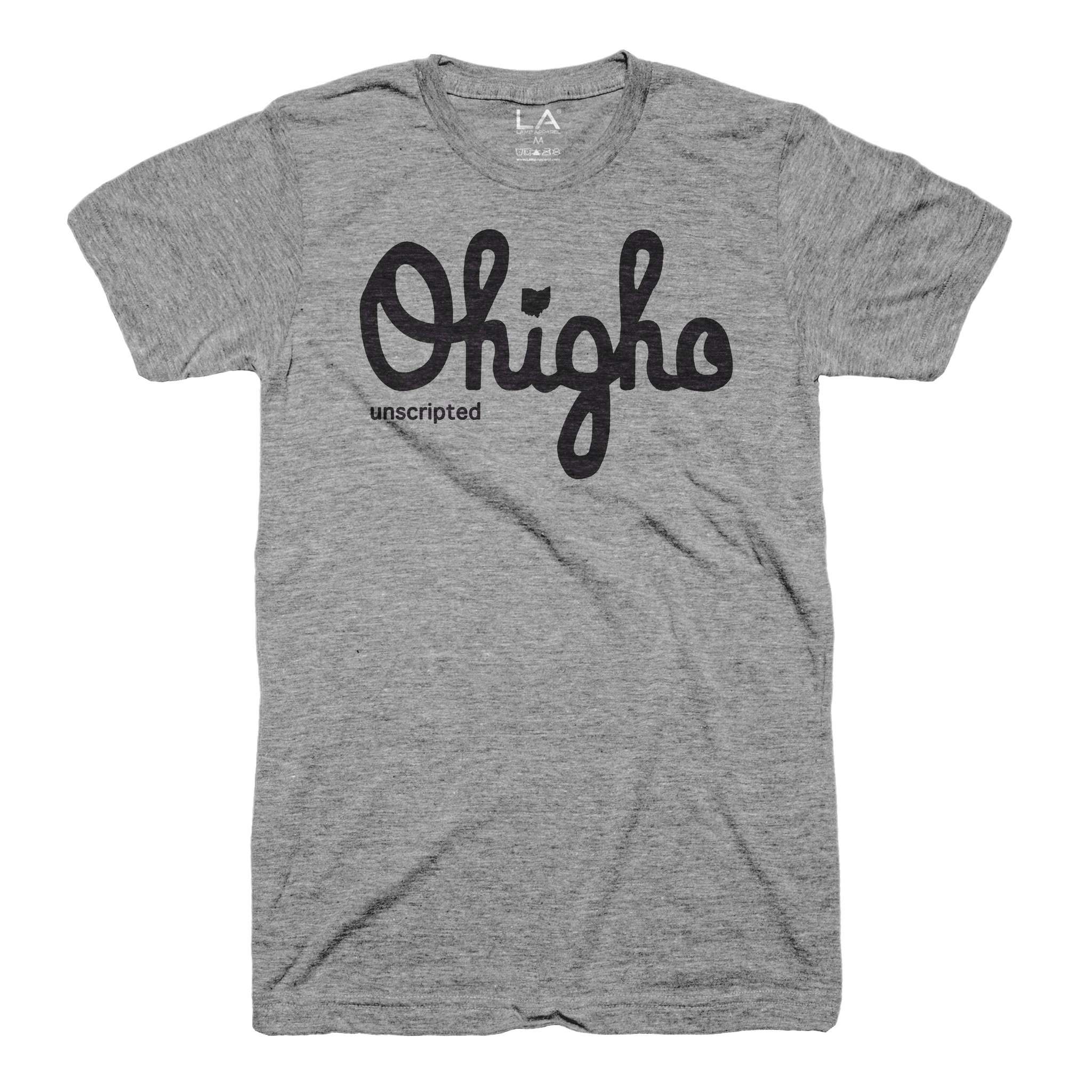 In this case, at least for me, the gulf between legal and illegal is far wider than the gulf between "monopoly pot" and a wide-open marketplace. And again, we're talking about 10 growing zones, which would be allowed to contract out portions of their MGCEs, so there could be more than 10 producers.
Purists might want to consider that Ohio has highly restrictive casino gambling that is far more injurious to free-market principles than Issue 3 and the state ldoles out the number and location of liquor stores not by market forces but by arbitrary bureaucratic rule. For god's sake, you can't even legally purchase fireworks for use in Ohio (you have to sign an "affidavit" saying you'll take them out of the state within 48 hours)! How many people refuse to gamble or drink in Ohio or light off M-80s until stupid, onerous regulations on those "vices" are lifted?
Laid across this all like a fire blanket is Issue 2, another constitutional amendment, that would invalidate Issue 3. Placed on the ballot the state legislature, Issue 2 cynically invalidates any law by which the state can grant legal monopolies to private interests. It's cynical because it is largely the creation of anti-drug forces in the state and while broadly written to incorporate a solid principle, it's clearly designed as a tool for gutting Issue 3. If both laws pass, there will be a major legal battle over which constitutional amendment takes precedence. As it stands, polls have showed majorities supporting both Issue 2 and Issue 3 (oh, Ohio voters!), though some polls also show support for Issue 3 topping out only in the mid-40s.
I for one hope Issue 3 passes. Legalizing pot, even under less than ideal circumstances, is not a small thing. It would represent a major step forward, especially in a place such as Ohio, a state that as much as or more than any other represents heartland America and "normalcy." Ohio could be the hill upon which pot prohibition dies.
Indeed, if marijuana can be legalized in Ohio, it can—and will be—legalized everywhere and the war on pot is effectively over.
I understand (and agree with) the arguments against Issue 3 coming from the pro-legalization movement and I'm certainly not telling anyone how to vote (or even whether to vote). But this strikes me as a classic case of the perfect being the enemy of the good. And I can tell you that, on a purely personal level, it felt great to finally vote for legalizing marijuana, even if it should never have been prohibited in the first place.