Tesla Car Sales Direct from Manufacturer Will be Legal in New Jersey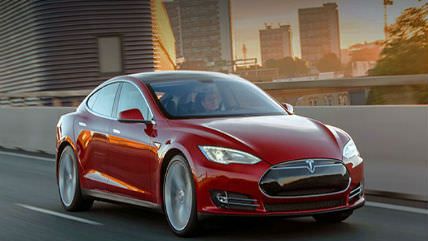 Chris Christie for president***! The Jersey governor signs a bill into law reversing a dumb thing his state did last year via the fiat of its state Motor Vehicle Commission, as Ed Krayewski and Nick Gillespie discussed last year, banning direct sales of Tesla cars without using franchised dealerships.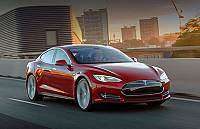 Now, bam! Unbanned! The Verge reports today:
Almost exactly one year after it was banned from selling its cars directly in New Jersey, Tesla will be back in business in the Garden State. Governor Chris Christie signed into law a bill this afternoon that reversed last year's ban. The new legislation comes with some limits. Tesla can only open a total of four direct sale dealerships and has to operate at least one service center. But it's a major win following a heated war of words that saw Tesla CEO Elon Musk compare local dealers to a mafia protection racket subverting the democratic process.

New Jersey represented the fourth largest market for luxury automobiles — like Tesla's Model S, which can tip the scales past $100,000 — trailing only New York, Florida, and California. So it's a key win for the electric car company. Bans on direct sales have kept Tesla out of Virginia, Arizona, Texas, and Michigan. Legislators in some of those states are working on legislation similar to the reversal just passed by Christie.
Aggrieved local interests are still mad and speaking out against the manufacturer-direct-to-consumer model:
The New Jersey Coalition of Automobile Retailers sent along the following statement:

The factory-store model advocated by Tesla, on the other hand: Creates a vertical monopoly and eliminates competition. Limits consumer access to qualified, independent warranty and safety recall service offered by independently owned and operated neighborhood new car dealerships. Generates jobs, tax revenue and economic benefits in Silicon Valley and on Wall Street, but not here in New Jersey.
Previous Reason reporting on Tesla regulatory troubles in other states, including Michigan and Georgia.
***Note: irony.