'Power Drunk' Agency Targets Local Winery
California's Department of Industrial Relations slapped the owners of the Westover Winery with more than $115,000 in fines and assessments for using volunteer workers.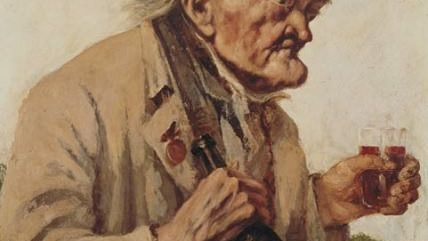 SACRAMENTO — Last fall, my wife and I spent a Sunday afternoon at a small winery in the Sierra foothills picking grapes and crushing them in some contraption — followed by a picnic and wine drinking. It was lovely, but unbeknownst to us, state officials apparently believe that we and our fellow volunteer grape-pickers were being exploited.
In a story reported widely in northern California last month, agents from the Department of Industrial Relations showed up unannounced at the tiny Westover Winery, in Castro Valley, and slapped its owners with more than $115,000 in fines and assessments for using volunteer workers.
Westover is a typical hobby winery. A big winery no doubt spills more than this East Bay winery produces. Its annual profits are $11,000. Owner Bill Smyth told me he is financially well off and is doing this for fun, so he's decided to shut down rather than face the not-so-fun prospect of fighting the state.
"The public policy of the state, as expressed in the California Labor Code, is to vigorously enforce minimum labor standards so that employees are not required to work under substandard conditions and to protect law-abiding employers from unfair competition by others don't comply with minimum standards," according to a statement from the Brown administration.
I talked to three of Westover's former volunteers. Volunteers typically are well-heeled retirees with plenty of health insurance. "I have so much fun out here, I should actually have to pay Bill," said Ken Tatum, a retired superintendent at the San Francisco shipyards. He told the story of a friend of his from the San Diego area who flies up to the winery to volunteer.
Most of the volunteers started out in a wine class and then moved on to hands-on learning. "I had a hobby interest in the whole wine culture," said Mark Landes. A retired police officer, he was shocked by the heavy-handedness of the state inspection. The use of volunteers, he said, is ubiquitous: "This is how the wine business is run, with small wineries."
In response to the raid, the Wine Institute, a San Francisco-based trade group, sent an advisory to vintners regarding the proper use of volunteers. "Generally, for-profit companies should avoid the use of volunteers," wrote general counsel Wendell Lee.
Volunteers are mainly allowed for "public service, religious or other charitable organizations" and only in limited situations. My wife and I were part of a church group, so I guess our volunteering passed complex regulatory muster. While it's mostly illegal for any of us to volunteer at wineries, it is perfectly legal, Lee explained, for us to "pay for the experience of working at a winery, but these seminars must be monitored closely by an employee."
Lee told me he heard Westover had "a constant stream of volunteers" and the investigation was sparked by a complaint regarding an injury by a former volunteer. But Smyth, who taught wine-making at a vocational school for free, scoffed at any implication that he was trying to get free labor. "My wife and I can do it by ourselves," he added. "The only reason we used these people was so they can learn."
Almost all wineries use some form of volunteer labor, Smyth added. And he says such situations are happening to businesses everywhere, where people with disputes "go to the government and try to get you in trouble."
The case certainly raises some critical questions. Who exactly is being protected here? How does this benefit our society?
"It puts a functioning business out of business," said Lawrence McQuillan, an economist at the libertarian Independent Institute in nearby Oakland. "The state is depriving people of special training they desperately want in a unique field where it's hard to get anywhere else. It harms the very individuals the state says it is trying to protect."
Smyth gained a sympathetic ear from GOP Assemblyman Brian Jones, who represents Temecula-area wine country, and a Democratic Bay Area legislator. Maybe a bipartisan coalition can loosen rules — or at least require the state to issue a warning before slapping businesses with fines given that state officials said they had no choice but to level the big fines. Otherwise it could dampen one of California's entrepreneurial bright spots.