The Slow Creep Toward Saner Alcohol Policies
Success stories, deregulation, and voter-led changes spell (mostly) good news.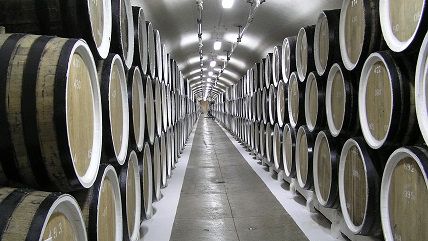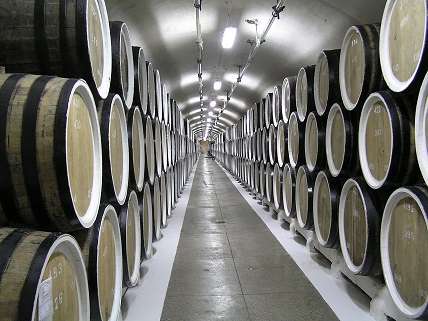 Westover Winery was a small, family-owned, award-winning producer based in California's Castro Valley. The company drew on a groundbreaking family history of winemaking. Several generations ago, in 1881, an aunt of owner William Westover Smyth had become the first documented woman winemaker in the state.
Despite its size, Westover impressively "produce[d] the greatest variety of ports in the United States," along with sparkling wines and several varietals. They were also a sustainable producer, recycling the great majority (90 percent) of their waste.
Earlier this summer, Westover took home a gold medal and best-in-show award at the Alameda County Wine Competition. But as the summer drew to a close, so too did Westover Winery.
California regulators fined the winemaker $115,000 recently for relying on volunteer workers. The San Jose Mercury News reported Smyth's plight thusly: "the state squeezed him like a late-summer grape."
And just like that, Westover Winery was out of business.
Westover explained that wineries often use volunteers—if you've ever taken part in a grape stomp, then you and your feet have volunteered for a winery—and that he didn't know doing so was illegal.
But to California regulators, ignorance of a stupid and pointless law is no excuse.
In the midst of this terrible news, there's also some good news from the world of beer, wine, and spirits that's worth sharing.
There are the success stories, of which the growth of craft beer tops the list. According to 2013 data crunched by the Brewers Association, which represents craft beer brewers across the country, the outlook for craft beer is bright and getting brighter.
While overall beer sales declined nearly two percent in 2013, craft beer sales were up by more than seventeen percent. Craft beer sales constituted nearly eight percent of the total domestic beer market in 2014. They accounted for more than $14 billion of the $100 billion beer market last year. That represented a twenty-percent growth in beer sales.
Craft beer breweries continue to grow. The town of Saline, Mich., for example, recently approved plans for a new craft brewery there.
And then there are the regulatory victories. Last month, for example, the Richmond, Virginia, city commission repealed a ban that prevented liquor stores and bars from opening on election day. A dry town in New Jersey relaxed its ban, meaning restaurants will now be able to offer wine on their menus. Meanwhile, a town in Alberta, Canada, is moving to reconsider its 100-year-old ban on the sale of liquor.
Elsewhere, Utah regulators are backing off threats to restrict permits for events put on by for-profit companies that serve alcohol. The move comes after the regulators had adopted a new, stricter interpretation of existing rules that nearly derailed a planned Oktoberfest celebration at Snowbird Ski Resort.
And voters are having their say. A special election in Pontotoc, Mississippi, earlier this month saw voters lift the ban on beer sales there. And in November, voters in several Tennessee counties will have the opportunity to repeal a Prohibition-era law that prohibits the sale of wine in grocery stores.
As the case of Westover Winery makes clear, the news surrounding beer, wine, and spirits isn't all roses. Even the opportunities and victories I describe above are sometimes deeply flawed. The dry New Jersey town still prohibits liquor and beer. Voters in the dry Mississippi town approved beer sales but rejected liquor sales. And while polls show Tennessee voters support ending the wine ban, the outcome won't be certain until a November vote.
On beer, wine, and liquor issues, the country appears to be creeping toward saner policies. Success stories, deregulation, and voter-led changes are all signs of this trend. But for some—like Westover Winery—change hasn't come fast enough.