Tonight on The Independents: Red Meat Wednesday With Ron Paul, Peter Suderman, Maggie McNeill and More, Talking About War, Obamacare, the V.A., Prostitution, and Pot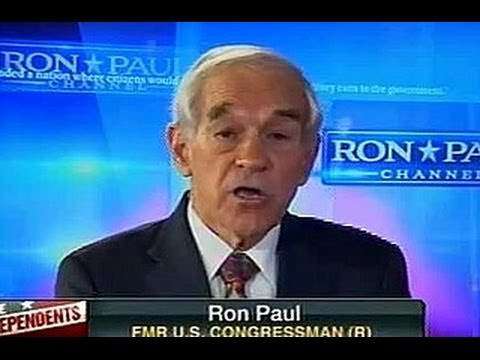 Keeping with tradition, tonight's episode of The Independents (Fox Business Network, 9 p.m. ET, 6 p.m. PT, with re-airs three hours later) features some hardcore libertarian action, including:
* Ron Paul (check out his new Voice of Liberty project here), who will expand on his controversial assertion that "Without US-sponsored 'regime change,' it is unlikely that….the Malaysian Airlines crash [would] have happened." Paul will also weigh in on the situation in Gaza.
* Peter Suderman, who will heroically fill in for an ill Kmele Foster, and take lead wonk role in discussions about the future impact of yesterday's Obamacare rulings, the latest tech problems with Lois Lerner's hard drives, and a new report on easy-does-it Obamacare fraud.
* Maggie McNeill (see her Reason TV interview here), who will comment on the World Health Organization's recent report claiming that decriminalizing prostitution will improve health outcomes and slow the spread of HIV.
I will again be hosting the show. Outnumbered co-host Jedediah Bila will be subbing in for Kennedy. Party Panel is The Blaze national security chief (and former CIA employee) Buck Sexton and Red Eye co-host Joanne Nosuchinsky, who will talk about the Veterans Administration's call for $17.6 billion in additional fix-it money, Snoop Dogg's claim to have smoked weed at the White House, and a new study proving (duh!) that socialists are big fat cheaters.
Follow The Independents on Facebook at facebook.com/IndependentsFBN, follow on Twitter @ independentsFBN, and click on this page for more video of past segments.