Justice Department Gives Yellow Light to Marijuana Legalization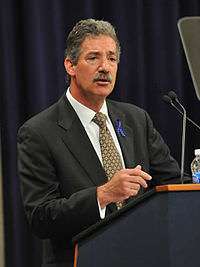 Today, nearly 10 months after voters in Colorado and Washington decided to legalize marijuana, the Justice Department finally responded with a policy statement that promises prosecutorial restraint as long as both states create "a tightly regulated market" with rules that address federal "enforcement priorities" such as preventing interstate smuggling, diversion to minors, and "adverse public health consequences." If Colorado and Washington fail to adequately address federal concerns, says Deputy Attorney General James Cole in a memo to U.S. attorneys, the Justice Department may yet decide to prosecute marijuana growers and sellers who comply with those states' laws or challenge the laws themselves in federal court. But in a partial reversal of a policy he announced in a 2011 memo, Cole says the size or commercial nature of a marijuana operation will not by itself trigger federal prosecution.
The deal that Cole outlines is entirely discretionary and can be changed by the Justice Department at any time. But he strongly suggests that Colorado and Washington can avoid federal interference with their momentous experiments in pharmacological tolerance if their regulations and enforcement are strict enough:
The Department's guidance in this memorandum rests on its expectation that states and local governments that have enacted laws authorizing marijuana-related conduct will implement strong and effective regulatory and enforcement systems that will address the threat those state laws could pose to public safety, public health, and other law enforcement interests. A system adequate to that task must not only contain robust controls and procedures on paper; it must also be effective in practice. Jurisdictions that have implemented systems that provide for regulation of marijuana activity must provide the necessary resources and demonstrate the willingness to enforce their laws andregulations in a manner that ensures they do not undermine federal enforcement priorities.

In jurisdictions that have enacted laws legalizing marijuana in some form and that have also implemented strong and effective regulatory and enforcement systems to control the cultivation, distribution, sale, and possession of marijuana, conduct in compliance with those laws and regulations is less likely to threaten the federal priorities set forth above. Indeed, a robust system may affirmatively address those priorities by, for example, implementing effective measures to prevent diversion of marijuana outside of the regulated system and to other states, prohibiting access to marijuana by minors, and replacing an illicit marijuana trade that funds criminal enterprises with a tightly regulated market in which revenues are tracked and accounted for. In those circumstances, consistent with the traditional allocation of federal-state efforts in this area, enforcement of state law by state and local law enforcement and regulatory bodies should remain the primary means of addressing marijuana-related activity. If state enforcement efforts are not sufficiently robust to protect against the harms set forth above, the federal government may seek to challenge the regulatory structure itself in addition to continuing to bring individual enforcement actions, including criminal prosecutions, focused on those harms.
There is plenty of wiggle room there for the Justice Department, which can decide at any point that "state enforcement efforts are not sufficiently robust" and move to shut down state-licensed growers and retailers. The experience with medical marijuana, where promises of forbearance led to a "green rush" of cannabusinesses that prompted a crackdown, suggests no one should get too excited about the Obama administration's willingness to tolerate deviations from prohibitionist orthodoxy. Furthermore, no matter how intrusive the Justice Department turns out to be in practice, all bets are off in the next administration. Still, this wishy-washy yellow light for legalization is better than might have been expected based on Obama's broken promises regarding medical marijuana.
Cole has been invited to testify at a September 10 hearing before the Senate Judiciary Committee focusing on conflicts between state and federal marijuana laws. Perhaps we will get a clearer sense then of how respectful of state policy choices the Justice Department is apt to be.