Tim Cavanaugh On the Road with Jerry Doyle at 4:30pm Eastern (1:30 Pacific)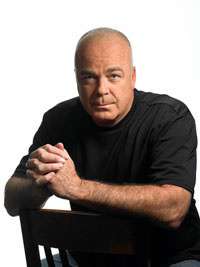 Reason.com managing editor Tim Cavanaugh will appear on the Jerry Doyle radio show at 1:30 PM Pacific Time today (4:30 PM Eastern).
Topic: It's 4:30 PM. Do you know where your federal gasoline tax is? How many billions of small unmarked bills will fit on a light rail line? Why are we paying for a transit program that seems to have gotten fewer people using transit? If Ronald Reagan came back from the dead, would liberals still love him? And is the Atlanta "Smart Card" system you paid for even smart?
As always: Big-L Libertarians, Greens, Florida Whigs, Grid Epsilon Irregulars, Copperheads, Communists, Anti-Masonites, Nullifiers, America Firsters, Proletarians, Free Soilers and others are urged to join in.
Time: 1:30 PM Pacific Time today (4:30 PM Eastern).
Place: Jerry Doyle's show is on 230 radio stations around the country. Times seem to vary and are shrouded in mystery like radio itself. To find a local station, click here.
To listen live, click here.
For archives, click here.