Bogus Pot Busts Continue Apace in New York City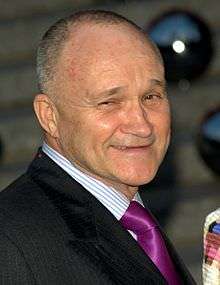 Despite Police Commissioner Ray Kelly's avowed commitment to stopping bogus pot busts, the New York Police Department made more marijuana possession arrests last year than in 2010. According to new numbers from the New York Division of Criminal Justice, the 2011 total—50,700—was the second highest ever. "With the 2011 numbers," A.P. reports, "the New York Police Department has made more than 227,000 bottom-rung marijuana possession arrests in the last five years—slightly more than the entire span from 1978 to 2001." 
Kelly, who was commissioner from 1992 to 1994 and came back to the job in 2002, did not officially take notice of his department's crackdown on pot smokers, which began in the late 1990s, until last September. That's when he issued a directive instructing officers to stop flouting the law, which treats possession of up to 25 grams (about nine-tenths of an ounce) as a citable offense, instead of manufacturing misdemeanors by tricking people into publicly "displaying" their marijuana. But as I noted in early December, the number of minor pot busts during the three months after Kelly's directive was down by only 13 percent from the same period in 2010, implausibly suggesting that 87 percent of the previous decade's public display arrests were legitimate—in other words, that they involved people openly smoking pot or brazenly waving their bags of weed. Research by Queens College sociologist Harry Levine, who brought the NYPD's little-noticed pot bust binge to public attention, suggests that, to the contrary, most of these arrests were accomplished in ways that Kelly himself says make them illegal. But today Kelly suggested he's satisfied that police are now following the law:
"The numbers are what they are, based on situations officers encountered in the street," Kelly said in a question-and-answer session with reporters after an unrelated briefing. "If you have it in plain sight, then it is a misdemeanor. If you're directed by an officer to take it out of your pocket, that's not the intent of the law. That's what the directive was meant to address. Very difficult to quantify whether or not that was happening."
Or whether it's still happening. Defense attorneys say their clients continue to regularly report that they were arrested for publicly displaying pot after cops took the marijuana out or told them to take it out during a "stop and frisk." They generally do not challenge the arrests, A.P. says, preferring to "take a dismissal deal or plead guilty to a violation, rather than demand a hearing that generally comes after months of court dates and prolongs a case that can compromise job prospects." A.P. describes one such case:
Stephen Glover said he was standing outside a Bronx job-training center in November, sharing a box of mints with friends, when police came up to him, asked him whether he had anything in his pockets that could hurt them and searched them without asking his permission. They found the remains of two marijuana cigarettes in his pockets, he said.

"They just take it upon themselves" to search, the 30-year-old Glover said by phone Wednesday.
A bill sponsored by Assemblyman Hakeem Jeffries (D-Brooklyn) and state Sen. Mark Grisanti (R-Buffalo) would prevent such arrests by reclassifying public display as a violation rather than a misdemeanor. Kelly had a chance to show the legislation is not needed, but it's clear the NYPD cannot be trusted with the discretion to recriminalize an offense that the state legislature supposedly decriminalized in 1977.