Feds in Colorado Seem to Be Targeting Medical Marijuana Dispensaries That Comply With State Law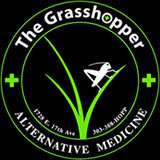 Last week John Walsh, the U.S. attorney for Colorado, sent threatening letters to 23 medical marijuana dispensaries that he said were located within 1,000 feet of a school. By citing the 1,000-foot limit, which is part of Colorado's regulations for dispensaries, Walsh implied that the businesses were violating state law—a crucial point, given the Obama administration's repeated assurances that the Justice Department would not focus its resources on medical marijuana suppliers who comply with state law. But as I noted on Sunday, Colorado allows local governments to modify the 1,000-foot rule by changing the distance or excluding certain types of schools. Furthermore, it says "the provisions of this section shall not affect the renewal or re-issuance of a license once granted." The upshot is that a dispensary may be legal even if it is currently operating within 1,000 feet of a school. Consider The Grasshopper, a city-licensed dispensary that opened more than two years ago in the Park Hill section of Denver. Last September the Denver Center for 21st-Century Learning, a public middle school, opened in what had been an unused building a block from The Grasshopper. Although the dispensary is grandfathered under both local and state regulations, it was still targeted by Walsh.
Andrew Telsey, an attorney who bought The Grasshopper with two partners last June, tells me he is still waiting for a state license because there is a backlog at the Colorado Department of Revenue's Medical Marijuana Enforcement Division, which began issuing dispensary licenses last fall. But in the meantime, he says, "We are in complete compliance with state and local regulations. We are unaware of any areas where we are deficient." Telsey says he did not get into the medical marijuana business until he was satisfied, based on assurances from President Obama and Attorney General Eric Holder, that compliance with state law would protect dispensaries from federal prosecution. "I play by the rules," he says. "We did our homework." Now he is threatened with forfeiture and prosecution if he does not close by February 26. He says finding and moving to a new location by then will be impractical, so he hopes he can at least get an extension.
Telsey adds that "several other dispensaries are in a situation similar to ours"—i.e., there were no schools within 1,000 feet when they opened. I left a message for Jeff Dorschner, Walsh's spokesman, asking whether his boss is targeting legal dispensaries, but have not heard back yet. Here is what Telsey has to say about Obama and Holder's promises of prosecutorial forbearance: "They are lying."