California Democrats Also Run Out of Their Own Money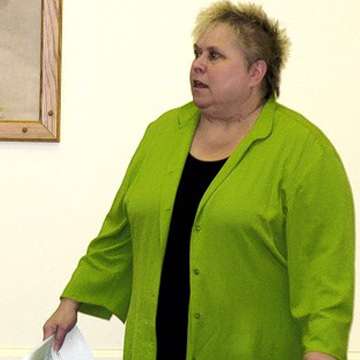 An alleged embezzlement scandal has left major California politicians without funding and could pose a serious challenge to the Democratic Party's total control of the Golden State.
Kinde Durkee, campaign treasurer for many mostly Democratic California pols, was arrested at the beginning of this month on charges that she had swiped $677,000 from the account of Assemblyman Jose Solorio (D-Santa Ana). The Durkee case has much broader implications for California Democrats, however. Her clients – a complete list of whom has been collected by the Sacramento Bee – include Rep. Laura Richardson (D-Long Beach), Rep. Loretta Sanchez (D-Disneyland) and Democratic Sen. Dianne Feinstein.
In addition to the money that Durkee seems to have re-appropriated (including most or all of Sanchez' $379,000 "war chest"), the criminal investigation has led to a freeze on accounts for other politicians and organizations – including the L.A. County Democratic Party, which claims to be "the largest local Democratic Party entity in the United States." The L.A. Times reports on the prospects for local Dems in the era of the perpetual campaign:
"It couldn't happen at a worse time," said Rep. Laura Richardson (D-Long Beach), who is expected to face Rep. Janice Hahn (D-San Pedro) in a tough June primary in a newly drawn district. "I hope for my sake, and for all of my colleagues, that we're able to recoup the funds."

More than a dozen state and federal candidates in next year's election have had funds frozen. Scores of others who have not announced their plans or will not be on the 2012 ballot also employed Durkee, which complicates their efforts to promote themselves now by, for example, spending money to raise funds for future races.

Party officials may not be able to provide their usual help. The Los Angeles County Democratic Party lost $220,000 to Durkee and has $85,000 more stuck in related legal limbo. Durkee also handled the finances of numerous smaller Democratic clubs that provide campaign foot soldiers and are now scrambling to meet payroll.
Some things of note:
The Durkee scam has gotten a bit of national attention, but it's got long tentacles. DiFi is rich as Croesus, and she is already laying out cash to maintain her position. But the threat to incumbents is real. This is California, so the threats will come mostly from other Democrats. (Note that Richardson's big worry is about fellow Democrat Janice Hahn.) But it could also open up some avenues for Republicans. Your best bet to follow that, and other California GOP trends, is Jon Fleischman's The Flash Report.
A bunch of Dems are now going to the Federal Election Commission and the state's creepily named Fair Political Practices Commission to ask for waivers on fundraising and spending rules. Theoretically, there shouldn't be a problem with pols going back to their donors for more money, but almost to a one we are talking about supporters of tighter campaign finance restrictions.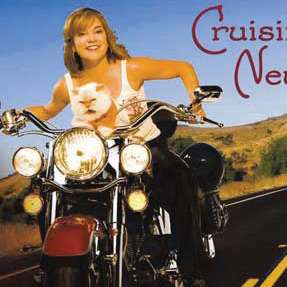 Sanchez and Feinstein both voted for McCain-Feingold. Now incumbents are seeking exemptions from the laws they voted onto the books, but their claim of special circumstances is not persuasive. Neither the Internal Revenue Service nor the California Franchise Tax Board would give you a break on your income taxes just because you were the victim of a thief. Why should officeholders get to break the rules just because they were robbed?
Nor are these circumstances particularly special. Durkee did not sneak up and bonk the Democrats over the head. She has been a highly connected and powerful figure in California politics for more than a decade. Many Democrats still have praise for her work. You could call this a situation where the inclination of California politicians to associate with criminals has accidentally created the "level playing field" incumbents always claim to want. That's all the more reason to treat the campaign finance woes of Cal Democrats as a jolly and welcome event.
A few years back, former FEC Chairman Brad Smith talked to Reason about the insanity of campaign finance reform laws: