Biden's Flip-Flop on Warrantless Surveillance
Plus: Montanans challenge ban on drag story hour, Arizona approves birth control without a prescription, and more...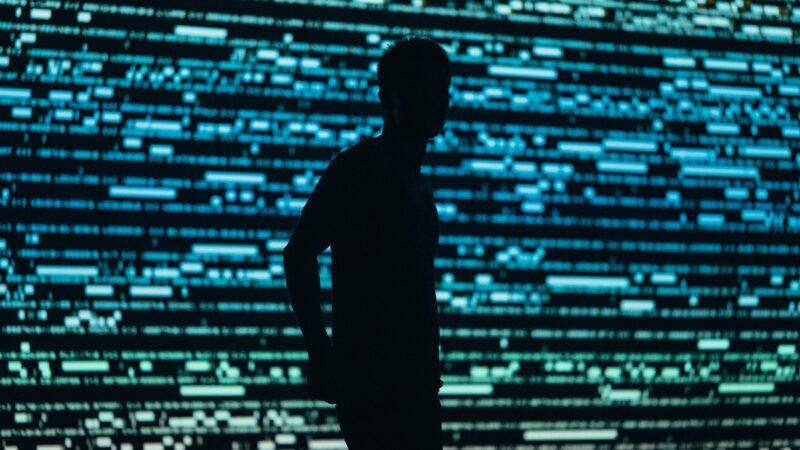 Warrantless domestic spying was unconstitutional in 2008 and it's still unconstitutional today. Amending the Foreign Intelligence Surveillance Act (FISA) to allow for warrantless surveillance of electronic communications "would be a breathtaking and unconstitutional expansion of the President's powers and it is wholly unnecessary to address the problems the administration has identified," then–Sen. Joe Biden stated on July 9, 2008. Section 702 of the bill "authorizes surveillance that is broader than necessary to protect national security at the expense of civil liberties," he said.
"This bill's approach would significantly expand the scope of surveillance permitted under FISA by exempting entirely from the warrant requirement any calls to or from the United States, as long as the Government is 'targeting' someone reasonably believed to be located outside the United States," Biden warned back then, asserting that he would "not give the President unchecked authority to eavesdrop on whomever he wants in exchange for the vague and hollow assurance that he will protect the civil liberties of the American people."
Flash forward 15 years, and President Joe Biden seems to have a different perspective. "Today, his own administration is defending this very same law at his request," noted Kia Hamadanchy, senior federal policy counsel with the American Civil Liberties Union (ACLU).
"In the 15 years since that first legal challenge, President Biden's prediction that this law would be used to repeatedly violate the civil liberties of millions of ordinary Americans has come true," Hamadanchy pointed out yesterday. "What Biden did not predict, however, is that one day he would be ordering his administration to defend this very same law."
At the end of the year, lawmakers will once again vote on whether to reauthorize Section 702 of FISA, a highly contested provision that "gives the intelligence community space to target foreign intelligence in ways that inherently and intentionally sweep in Americans' communications," as the Electronic Frontier Foundation puts it. If Congress does not reauthorize, Section 702 will expire.
Some brief history: FISA passed in 1978 to allow intelligence agencies to monitor foreign communications. In 2008, under President George W. Bush and in the midst of the war on terror, FISA was amended to include Title VII, expanding surveillance power to electronic data. Title VII allows the National Security Agency (NSA) to collect and search electronic communications—phone data, emails, social media messages, etc.—and the FBI and CIA to query the electronic data the NSA collects.
Section 702 of Title VII allows the NSA to do targeted surveillance of foreign individuals by compelling electronic communication service providers to search communications and hand over certain data to the government. The government says Section 702 targets "non-U.S. persons, located abroad, who are expected to possess, receive, or communicate foreign intelligence information." But in reality, Section 702 surveillance can capture communications by Americans if they are corresponding with foreign individuals, giving government agents a backdoor route to warrantless domestic spying.
"The law has resulted in the incidental mass collection of U.S. persons' electronic records without judicial warrants, raising numerous 4th Amendment and civil liberties concerns," as Joshua Levine and John Belton at the think tank American Action Forum put it. Rather than having to present probable cause and obtain individual court orders allowing specific communications to be searched, Section 702 gives the government cart blanche to spy on electronic communications under the banner of stopping foreign threats. This includes what's known as upstream surveillance ("a process in which telecommunication companies, such as AT&T and Verizon, allow the NSA to copy all internet traffic that passes through the provider," as Levine and Belton explain) and downstream surveillance ("utilizing tech companies, such as Google or Meta, to turn over communications that involve a specific email address or phone number" so long as it's foreign in origin).
"In practice, intelligence agencies frequently use [Section 702] as [a] domestic surveillance tool," noted Hamadanchy:
In the last year alone, the FBI conducted over 200,000 warrantless 'backdoor' searches of Americans' communications. The standard for conducting these backdoor searches is so low that, without any clear connection to national security or foreign intelligence, an FBI agent can type in an American's name, email address, or phone number, and pull up whatever communications the FBI's Section 702 surveillance has collected over the past five years." These backdoor searches allow law enforcement to access constitutionally protected communications that would otherwise be off-limits without a warrant.
Americans first learned about the extent of this mass surveillance program from whistleblower Edward Snowden in 2013. Since then, it has attracted a huge amount of opposition. But intelligence agencies and many public officials still claim it is a necessary tool in the fight against terrorism.
The last time Congress had to vote on reauthorizing Title VII was in 2018.
Now, the push to convince Congress to renew Section 702 is on, with supporters still citing Islamic terrorism as a justification.
"We must not forget the lessons learned from 911," Department of Justice National Security Division Assistant Attorney General Matt Olsen said at a June hearing on reauthorization, calling reauthorizing the "single most consequential national security decision this Congress can make."
Reauthorizing Section 702 may face a tougher battle now than it did the last time around.
These days, conservative Republicans—once among the program's biggest supporters—have come to be critical of Section 702 power.
The program "has long faced resistance by Democrats concerned that it could trample on Americans' civil liberties," noted The New York Times earlier this month. "But the law authorizing it is set to expire in December, and opposition among Republicans, who have historically championed it, has grown as the G.O.P. has stepped up its attacks on the F.B.I., taking a page from former President Donald J. Trump and his supporters."
"There's no way we're going to be for reauthorizing that in its current form — no possible way," said Ohio Republican Rep. Jim Jordan.
"You couldn't waterboard me into voting to reauthorize 702," said Florida Republican Rep. Matt Gaetz. "These 702 authorities were abused against people in Washington on January 6 and they were abused against people who were affiliated with the B.L.M. movement, and I'm equally aggrieved by both of those things."
Of course, folks on the right aren't the only ones who have come to reassess Section 702. Now in power himself, the Biden who didn't believe in its necessity under a Republican administration has changed his tune, too.
Yet Biden's initial 2008 assessment of 702 remains true, suggests Hamadanchy. "Whether a tool is convenient for the government does not answer the question as to whether that tool is constitutional. It would of course be easier for the FBI if they never had to secure a warrant for any search. But the purpose of the Fourth Amendment is not to make the government's job easier or more convenient."
---
FREE MINDS
A group of Montanans are suing over the state's anti-drag law. The measure (HB 359) became law in May and bans "drag story hours" in schools and libraries. It's now being challenged in federal court.
Among the plaintiffs is Adria Jawort, an indigenous transgender woman who had a scheduled talk at the Butte-Silver Bow Public Library canceled in June, despite the fact that she is not a drag performer. The library allegedly cited concerns that Jawort's talk would run afoul of the new law.
Plaintiffs also include Rachel Corcoran, a teacher who "has dressed up as fictional and historic male and female characters to connect with students, enhance learning, and build community," per the lawsuit. "While in gendered costumes, she reads to students and engages in learning activities at school. By the terms of HB 359, she is a 'drag queen' or 'drag king' participating in 'drag story hour' at such times. Thus, she faces criminal penalties, lawsuits, and revocation of her teaching certificate."
Montana's bill is "breathtakingly ambiguous and overbroad" claims the complaint filed July 7 by Jawort, Corcoran, and seven organizations. The law "prohibits drag performers from leading story hours in schools and libraries, which is an unconstitutional content- and viewpoint-based restriction on free speech," they argue:
But that's not all: the bill bans reading to a child in a library in a superhero costume, conducting classroom activities dressed as Ms. Frizzle, inviting a Disney princess impersonator into the classroom, and staging a production of Shakespeare's As You Like It. These restrictions apply regardless of a person's gender identity and sex.

Additionally, HB 359 limits First Amendment activities of artists, businesses, and entities that receive state funds. Displaying or disseminating obscene materials and performances has long been illegal in Montana. HB 359 creates new, confusing restrictions on "sexually oriented performances"—with a definition that, inter alia: allows the display of human cleavage but not prosthetic cleavage; restricts "stripping," regardless of whether nudity results; and may—this is unclear—prevent allowing minors to view "any simulation of sexual activity, . . . salacious dancing, [or] any lewd or lascivious depiction or description of human genitals." …

HB 359 is a Frankenstein's monster that manages to pull together the worst of prior versions of the bill and incorporate all of the constitutional problems in drag bans recently struck down elsewhere.
Read the full complaint here.
---
FREE MARKETS
"Arizona has become the latest of twelve states across the country to provide contraceptives over the counter without a prescription," reports USA Today. The new Arizona law allows people to purchase certain forms of birth control at a pharmacy without first obtaining a prescription from a physician. Purchasers will still have to undergo a blood pressure test and a health screening.
Arizona joins a dozen other states and the District of Columbia in allowing some forms of birth control to be obtained without a prescription. The other states include California, Connecticut, Delaware, Illinois, Maryland, Massachusetts, Nevada, New Jersey, New Mexico, New York, Oregon, and Washington.
In Arizona, adults will be able to buy hormonal contraceptives including birth control pills, contraceptive patches, and vaginal rings without a prescription.
---
QUICK HITS
• Five Republican presidential candidates—with former President Donald Trump notably absent—will take part in a July 14 debate hosted by Tucker Carlson.
•  New York City Mayor Eric Adams is attacking the makers of flavored vape products in a new lawsuit. "The suit accuses the distributors of violating a host of city, state and federal laws, including the federal RICO statutes which are often used to go after organized crime gangs," says CBS News.
• "Massachusetts lawmakers are weighing a near total ban on buying and selling of location data drawn from consumers' mobile devices in the state, in what would be a first-in-the-nation effort," The Wall Street Journal reports.
• In a pair of federal lawsuits, current and former detainees at California's North County Correctional Facility in Castaic "accused the Los Angeles County Sheriff's Department of violating the U.S. Constitution—specifically the 4th and 14th amendments—by allowing deputies to use excessive force," notes the Los Angeles Times. The suits say "deputies fired more than 50 canisters of tear gas at a dorm housing several dozen inmates — allegedly because two of them were mouthy and uncooperative when staff ordered them to get off the phone for the evening."
• Under new Chinese regulations, "social media companies will now be responsible for the authentication of all content posted on their platform," according to Technext. "They will also be tasked with enforcing the [Cyberspace Administration of China's] 'one account for one person, two accounts for one enterprise' policy and suspend or prohibit users who have not been granted 'profit-making permission.' The profit-making permission is the approval one gets from the Chinese government to begin monetising their content, including posting sponsored content."