These Murders Don't Fit Into the Culture War
By glossing over routine crime victims in favor of stories with unorthodox circumstances, the press paints a distorted picture of a very real problem.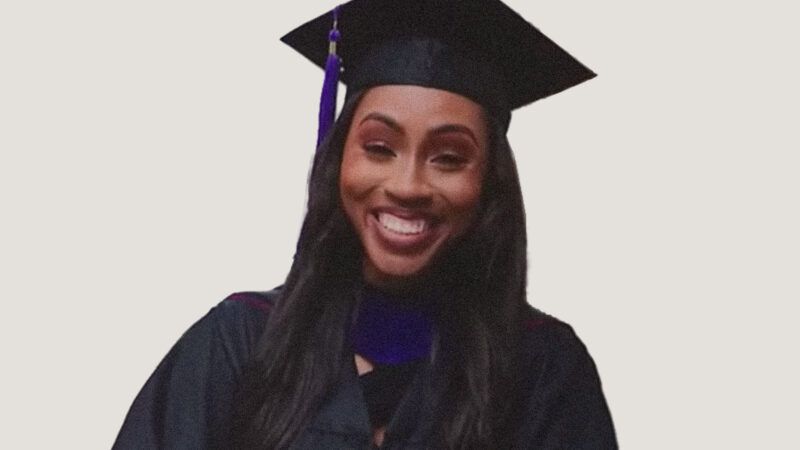 The national conversation around criminal justice feels uniquely polarized. That's quite the feat in an age where almost everything, it seems, is political. But the debate is dominated by fights between the extreme ends of the spectrum, obscuring some of the routine problems facing Americans and the relative consensus around how to solve those issues.
One such area of common ground: that people who violently and habitually violate other people's rights deserve to receive proportional responses for those offenses. The media obviously cannot, and should not, cover every single crime. But by consistently glossing over routine crime victims in favor of stories with more unorthodox circumstances, the national press paints a distorted picture of a very real problem.
Aréanah Preston's murder in Chicago provides an example of this media trend. Upon getting home from her shift as a police officer early on the morning of May 6, Preston, 24, was assailed by a group of men who'd allegedly spent the evening committing a string of armed robberies. Joseph Brooks, the 18-year-old who confessed to shooting Preston, had been arrested nine times since 2019 for armed robbery and carjacking, among other things. The remaining three suspects also have multiple previous arrests on a slew of serious charges, from armed robbery and carjacking to possession of a stolen vehicle and weapons offenses.
The point is not that Preston's story is special. The point is that it isn't special. It's commonplace, and that's the issue. But the Prestons of the world are far less likely to attract national attention, inspire news cycles, and spur debate. In some sense, we've subconsciously accepted that things like this happen to people like her in places like that.
There are many such stories. Here's another: In late March, Philip Meyers allegedly approached John Sarquiz from behind, sucker-punched him, and then kicked him multiple times in the head, killing him. Meyers—who had 17 prior arrests and a homicide conviction from 1999—took cash from Sarquiz and threw the wallet back on his dying body.
The odds are pretty high that you've never heard of Preston or Sarquiz. That's at least in part because stories like theirs rarely make it further than the tabloid or local press. 
And yet, the subject of crime is not nearly as polarized as it appears. The inverse is true: More than three-fourths of Americans view violent crime as a major problem, according to a Politico/Morning Consult poll released in October. Since this debate is often portrayed along racial lines, it's worth looking at that too: In August 2020, at the height of racial justice protests after the murder of George Floyd, 81 percent of black Americans said they wanted the police presence in their area maintained or increased, according to a Gallup poll. When black residents in Detroit were surveyed on the most pressing issue in their communities, the top answer was public safety. These are the people who unfortunately experience the brunt of these injustices.
It's easy to deprioritize those like Preston and Sarquiz, however, when criminal justice is a culture war debate—as opposed to one grounded in policy, where, ideally, the system targets the small group of prolific offenders responsible for the majority of violent crime. Prioritizing these types of clear-cut offenses, which too often go unsolved, is part of the solution.
That's not to say there aren't very real injustices that the U.S. criminal legal system perpetuates against the public. When police violate people's constitutional rights, as they do far too often, victims with meritorious claims are often left without any recourse. People continue to be sentenced for charges on which they were acquitted or on which the jury hung. (No, that isn't a misprint, although this outrageous practice receives almost no attention from the media.) The law and those who apply it criminalize behavior that should not be criminal. Prosecutors sometimes weaponize their immense power to bring charges no rational person would bring, which includes coercing innocent people to plead guilty. When they violate the Constitution on the job, they are absolutely immune from accountability. And compassion should be a part of how the country punishes and deters bad behavior—an opinion I have made very clear.
To put it more plainly: The choice is not between "backing the blue" no matter what or "abolishing the police," although those are often the solutions portrayed on cable news and Twitter. The voices behind them are interesting, and it's understandable why they draw attention. But those options do not reflect the reality of the public safety policy debate.
The tragic killing of Jordan Neely in New York City birthed a weekslong news cycle and offered pundits left and right the chance to confirm all of their ideological priors. It's not every day a homeless man, whose life mattered, is choked to death on a subway train. Meanwhile, Preston and Sarquiz's deaths were unsurprising. Their murders were somehow simultaneously appalling and mundane—which is all the more reason not to look away.