The Supreme Court Has Halted Richard Glossip's Execution
The state's own attorney general has said Glossip deserves a new trial.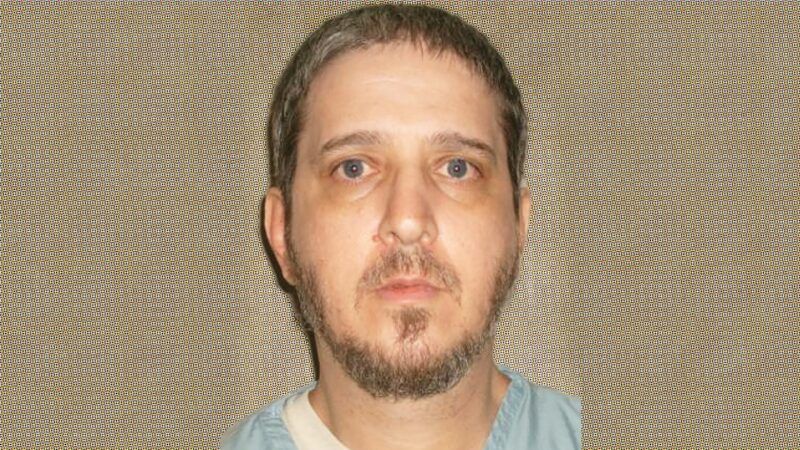 In an unusual move, the U.S. Supreme Court has halted the execution of Richard Glossip, an Oklahoma inmate whose execution had been scheduled for next week even though the state's own attorney general has said he deserves a new trial.
Glossip was convicted in 1998 of the murder of his boss, Barry Van Treese. Prosecutors claimed that Glossip instructed then-19-year Justin Sneed—a maintenance man at the motel where Glossip worked—to kill Van Treese as part of a complex murder-for-hire scheme. Sneed's testimony was central to the prosecution's case, and Sneed himself agreed to testify as part of a plea deal that allowed him to avoid the death penalty.
Soon after his conviction, problems with the case against Glossip—and particularly with Sneed's testimony—began to show. Glossip's conviction was overturned in 2001, and then he was re-convicted and re-sentenced to death three years later.
In the years following his second conviction, Glossip has narrowly escaped execution several times, coming so close as to have received three separate "last" meals before being spared by last-minute stays.
Over the past several years, there have been increasing calls to reexamine his case. In 2022, a probe sought by a group of bipartisan legislators concluded that the state's investigation was severely flawed.
"Considering the facts we uncovered, and that there exists no physical forensic evidence or credible corroborating testimony linking Glossip to the crime, our conclusion is that no reasonable juror hearing the complete record would have convicted Richard Glossip of first-degree murder," said investigator Stan Perry in a June 2022 press release.
When a separate investigation reached similar conclusions last month, Oklahoma Attorney General Gentner Drummond announced that he had formally filed for Glossip to have his conviction overturned and for him to receive a new trial.
"After thorough and serious deliberation, I have concluded that I cannot stand behind the murder conviction and death sentence of Richard Glossip," Drummond explained in an April 6th statement. "This is not to say I believe he is innocent. However, it is critical that Oklahomans have absolute faith that the death penalty is administered fairly and with certainty."
It didn't seem to work. On April 20, an appeals court denied Drummond's motion. Less than a week later, a parole board also declined to grant Glossip clemency.
But then, last Friday, the U.S. Supreme Court stepped in. The Court has stayed Glossip's upcoming execution, pending a future decision as to whether the Court will formally take up the case. While it is rare for the Supreme Court to consider death penalty cases, it is also rare for a state attorney general to admit that a death-row prisoner did not receive a fair trial.
"There has never been an execution in the history of this country where the state and the defense agreed that the defendant was not afforded a fair trial," state Rep. Kevin McDugle (R–Broken Arrow) said on Thursday. "Oklahoma cannot become the first."