Justice Department Probe Finds Illegal, Violent, and Discriminatory Policing in Louisville, Kentucky
The two-year investigation, launched after the police killing of Breonna Taylor, concluded that Louisville police routinely used invalid search warrants and failed to knock and announce their presence.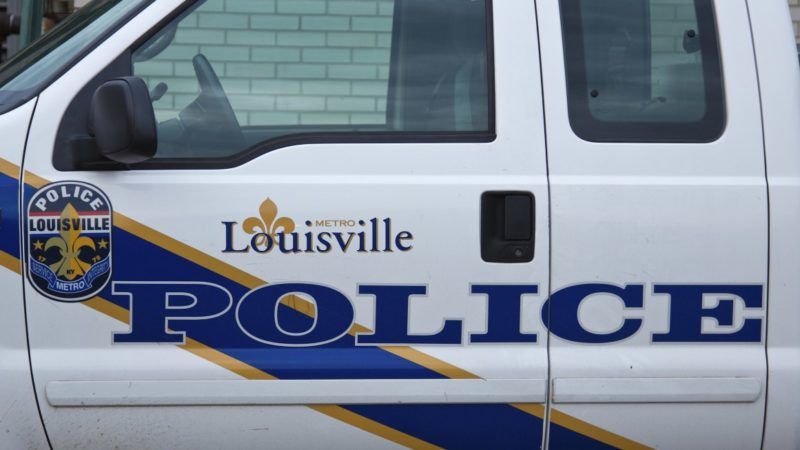 (Benkrut / Dreamstime.com)
An investigation by the Justice Department has concluded that police in Louisville, Kentucky, routinely violate residents' constitutional rights by using excessive force, conducting illegal traffic stops and narcotics raids, retaliating against residents for protected speech, and discriminating against minorities.
The Justice Department's Civil Rights Division released a report today finding that the Louisville Metro Police Department(LMPD) and local government had "a pattern or practice" of constitutional violations. The civil rights probe was launched in the aftermath of the police killing of Breonna Taylor, who was shot to death during an LMPD narcotics raid in March 2020.
"The Justice Department has concluded that there is reasonable cause to believe that Louisville Metro and LMPD engage in a pattern or practice of conduct that violates the constitutional rights of the residents of Louisville—including by using excessive force, unlawfully discriminating against Black people, conducting searches based on invalid warrants, and violating the rights of those engaged in protected speech critical of policing," Attorney General Merrick Garland said in a press release. "This unacceptable and unconstitutional conduct erodes the community trust necessary for effective policing. It is also an affront to the vast majority of officers who put their lives on the line to serve Louisville with honor. And it is an affront to the people of Louisville who deserve better."
The investigation found stunningly unprofessional behavior by LMPD officers.
"Some officers have videotaped themselves throwing drinks at pedestrians from their cars; insulted people with disabilities; and called Black people 'monkeys,' 'animal,' and 'boy,'" the report says.
The two-year investigation also found that LMPD unreasonably deployed tasers and police dogs on compliant and non-threatening suspects and used unjustified neck restraints.
Narcotics search warrants reviewed by Justice Department investigators were constitutionally deficient. Some were missing sufficient details to establish probable cause, and others were overbroad. LMPD officers also misused confidential informants to obtain search warrants on flimsy grounds.
And when officers carried out those search warrants, they often violated residents' rights by failing to properly knock and announce their presence before bursting into a house. The Fourth Amendment requires that officers knock and announce, except in certain circumstances. Still, Justice Department investigators found numerous examples of LMPD officers announcing their presence at the same time that they broke down a door with a battering ram, or announcing themselves so quietly that no one inside could hear them.
Minorities in Louisville bear the brunt of this unconstitutional police, the Justice Department found. Black drivers in Louisville were 49 percent more likely to be searched than white drivers during the period the Justice Department reviewed.
"For years, LMPD has practiced an aggressive style of policing that it deploys selectively, especially against Black people, but also against vulnerable people throughout the city," the report says. "LMPD cites people for minor offenses, like wide turns and broken taillights, while serious crimes like sexual assault and homicide go unsolved."
The report also singles out the LMPD's retaliatory arrests and uses of force against protesters and journalists during demonstrations following the police killing of George Floyd. 
"By using force against peaceful protesters without individualized and adequate justifications, LMPD repeatedly retaliated against speech, in violation of the First Amendment," the report says. "Officers fired thousands of less-lethal rounds, including at peaceful protesters from a rooftop, and at moving vehicles that posed no threat, sometimes shattering windows and risking serious injury to drivers, passengers, and bystanders."
The report notes that "officers used force against journalists who were committing no crimes, posing no safety risk, and not resisting or evading arrest."
This retaliation extended beyond protests to suspects who merely mouthed off to officers:
In January 2019, an LMPD officer instantly and without warning slammed a Black man's head into the ground, causing profuse bleeding after the man called the officer "too little." As the officer pressed the man's head to the floor, he said, "Nobody's too little bro, this is what happens right here . . . . Who's too little, huh?" During the ensuing 30 minutes, the man and officers kept berating each other. Officers used more bodily force against the man even though he was handcuffed and lying prone, posing no risk of harm or flight. Finally, after placing the man in the back of a patrol car, officers twice used OC spray on him, then slammed the door shut on his head, creating a dangerous situation in the unventilated car with air saturated by OC spray.
The investigation found that front-line supervisors and police leadership failed to hold problem officers accountable and, in some cases, didn't investigate misconduct.
Louisville is the latest large U.S. city where a Justice Department probe has identified severe and pervasive constitutional violations by police. Previous investigations found widespread police misconduct in Chicago, Baltimore, and Ferguson, Missouri. These type of investigations into systemic police misconduct were halted during the Trump Administration, but they have again picked up steam under the Biden Administration.