New Video Shows Agents Began Shooting at LaVoy Finicum Before Alleged Reach for a Gun Said to Justify the Kill
FBI agents now under criminal investigation for possible misconduct regarding killing Finicum after the Oregon wildlife standoff.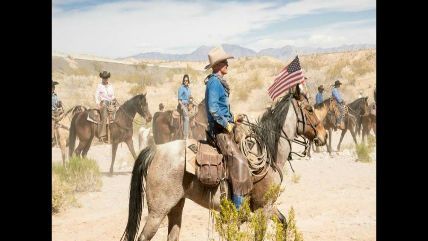 Various FBI agents involved in the January shooting and killing of LaVoy Finicum, one of the participants in the Malheur National Wildlife Refuge occupation, are under investigation for possible misconduct involving that killing, reports The Oregonian today.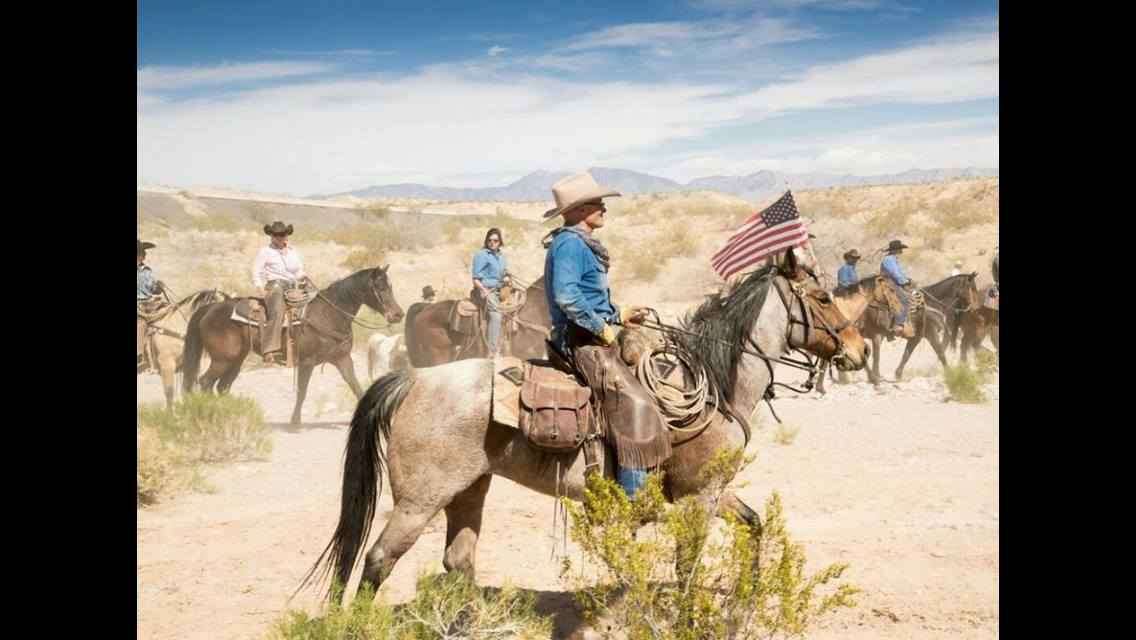 The paper has some newly released video, appended at the end of this post, that syncs external video with video shot from inside the truck Finicum was driving with four other passengers, chronicling the last minutes of Finicum's life.
We see and hear when first stopped by agents—both FBI and Oregon state troopers were involved—that Finicum wanted to continue on to the city of John Day in Grant County for a planned community meeting which he seemed to think would involve the sheriff there.
He tells the officers who first stopped them that that's what he intends to do and invites them to either follow him there or to just kill him right now. "You want a bloodbath, it's going to be on your hands…I'm either going to be laying down here on the ground with my blood on the street or I'm going to see the sheriff," he said.
He drives off around 4:30 of the video below until hitting the roadblock that leads him to zoom offroad to the left.
This newly released video, shot from inside Finicum's vehicle, does indeed, for those who want to blame Finicum for what happened, literally show him telling the agents that they might as well "go ahead and shoot me" when he's out of the car and right before they fire the shots that kill him.
But the most interesting and damning thing the video makes clear is that agents started shooting at him, twice, before any of the "appearing to reach in his pocket for a gun" that supposedly justified the kill shots. See starting around 5:30 of the video.
So, there is something for the "narrative" for everyone: those who insist Finicum basically wanted to be shot have his reckless behavior and his shouted goading to the agents.
Those who insist the cops were illegitimately out to kill him from the start have the evidence that they began shooting him just as he exited the vehicle and long before any apparent "reaching for a gun."
If you want to hear frightened people praying for their life in a truck as cops keep shooting at them, both gas rounds and what seem to me to be bullets, watch/listen to the whole video below.
Recall these people knew they were being shot at from the start, and that their friend who left the truck was shot dead, if you ask why they didn't just peacefully exit the truck.
And as the Oregonian reports, even Justice Department officials grant now there was very possibly something untoward about the whole process:
An FBI agent is suspected of lying about firing twice at Robert "LaVoy" Finicum and may have gotten help from four other FBI agents in covering up afterward, authorities revealed Tuesday.

The bullets didn't hit Finicum and didn't contribute to his death, but now all five unnamed agents, part of an elite national unit, are under criminal investigation by the U.S. Justice Department. Inspector General Michael Horowitz is leading the independent inquiry….
Investigators gave no details to explain why the one FBI agent, a member of the Hostage Rescue Team, wouldn't report the two shots. They also didn't indicate what his four colleagues on the team did to warrant investigation other than saying it was related to conduct after the shooting.
CNN's choice of headline for today's revelations is, let's say, an interesting experiment in burying the lede that anyone other than a cop lickspittle would care about: "Shooting death of LaVoy Finicum justified, necessary, prosecutor says."
The video. Very disturbing to the humane.