Congress Did Not Legalize Medical Marijuana
Contrary to what you may have heard, the federal ban has not been lifted.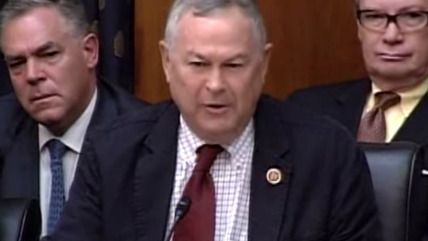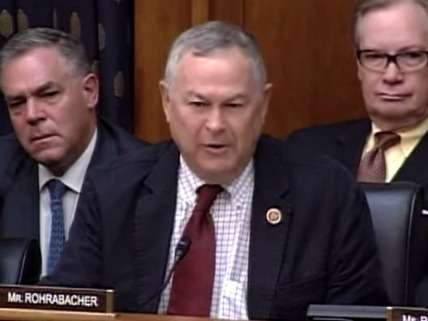 "Federal Ban Lifted on Medical Marijuana," says the headline over an Inquisitr article that I came across last week. At first I dismissed it as one overenthusiastic reaction to a spending rider that Congress enacted this month, but it turns out this misconception is fairly common. In my latest column, I explain how it was born and why it's wrong:
Contrary to what you may have read or heard, Congress did not quietly lift the federal ban on medical marijuana. Nor did it lift the ban loudly. It did not lift the ban at all. Here is what actually happened.

A year ago, Congress approved an omnibus spending bill that included a rider prohibiting the Justice Department (which includes the Drug Enforcement Administration) from using funds appropriated by that bill to "prevent" states from "implementing" their medical marijuana laws. The same rider, sponsored by Reps. Dana Rohrabacher (R-Calif.) and Sam Farr (D-Calif.), was included in the omnibus spending bill approved by Congress this month. That means it will remain in force for another fiscal year.

On both occasions, various news outlets exaggerated the impact of the Rohrabacher-Farr amendment, leading many medical marijuana supporters to mistakenly believe Congress had legalized it. Los Angeles Times reporter Evan Halper led the way last year with a story headlined "Congress Quietly Ends Federal Government's Ban on Medical Marijuana." Halper reported that the rider "effectively ends the federal government's prohibition on medical marijuana" and "brings almost to a close two decades of tension between the states and Washington over medical use of marijuana." He said states that allow medical use of marijuana "no longer need to worry about federal drug agents raiding retail operations," because "agents would be prohibited from doing so." As I pointed out at the time, that was, at best, an overoptimistic take.