Rand Paul's Grand Return: That and More on Tonight's Stossel [UPDATE: Show Postponed Until at Least 10 p.m. Due to Paris Attacks]
Watch Matt Welch and others discuss the 'elephants in the room' at 8 p.m. on Fox Business Network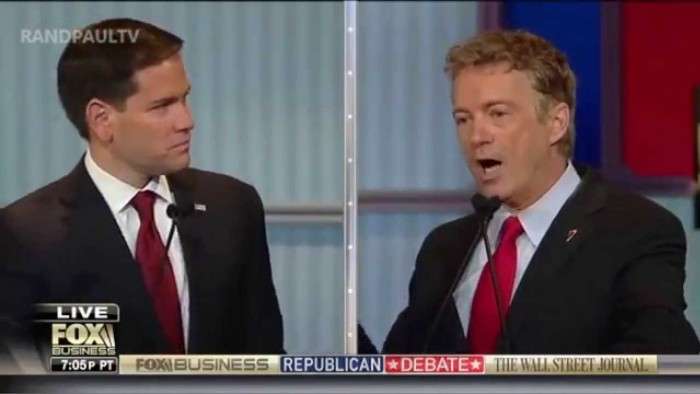 After Tuesday's debate, do you think Rand Paul is back? Well I can tell you that quite a few people involved on tonight's special Election 2016 episode of Stossel (Fox Business Network, 8 p.m. ET [UPDATE: postponed until at least 10 p.m. due to Paris terrorism attacks]) sure think so. I'll be on for most of the show, along with fellow panelists Ben Domenech (publisher of The Federalist) and FBN's Dagen McDowell, comparing candidates' plans and rhetoric on spending, regulation, crony capitalism, immigration, trade, foreign policy, and more.
There will also be a fun segment about John Stossel's previous tussles with Donald Trump, which you can also read about right here at Reason.
Our friends chez 'stache say: "Feel free to tag us on Facebook using Facebook.com/JohnStossel, and on Twitter, @JohnStossel, using hashtags #STOSSEL and #Election2016." You heard 'em!