LEGO Won't Provide Bricks for Ai Weiwei's "Political Works," But His Fans Will
Everything is not awesome when it comes to subversive reappropriation of colored plastic bricks to protest authoritarianism.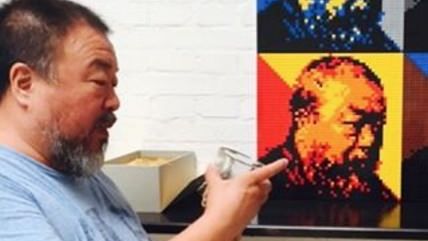 Chinese dissident and internationally renowned artist Ai Weiwei was refused a bulk shipment of LEGOs by the Danish toy company last month. According to a post on Ai's Instagram account, LEGO "cannot approve the use of LEGOs for political works." On the same post, Ai noted that last week the opening of a new Legoland park in Shanghai was announced.
Ai, who was once quoted as saying, "Everything is art. Everything is politics," spoke at a press conference in Berlin where he denounced LEGO's move as "an act of censorship and discrimination."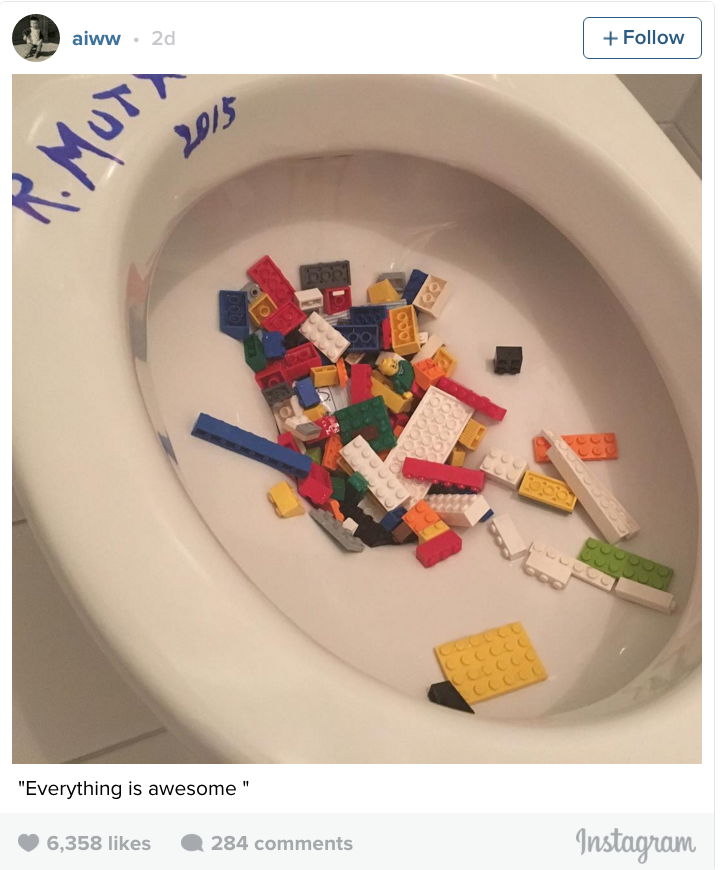 LEGO's policy on the use of its iconic colored building blocks is inconsistent to say the least. Earlier this year, the company rejected the creation of a set of figures depicting the four female U.S. Supreme Court judges for being too political, but in 2009, Legoland California meticulously re-created the scene of President Obama's inauguration.
To be sure, LEGO is a private company free to make its own policies on how it distributes discounted bulk purchases. In an email to the Wall Street Journal, a company spokesman wrote:
Any individual person can naturally purchase or get access to LEGO bricks in other ways to create their LEGO projects if they desire to do so, but as a company, we choose to refrain from engaging in these activities – through for example bulk purchase.
Since news of LEGO's decision broke, Ai has been deluged with offers of LEGO donations from private citizens, which he has vowed to find a way to accept. Speaking in Berlin, he said, "The internet is like a modern church. You go and complain to a priest and everybody in the community can share your problems."
Update: The Guardian reports that a red BMW parked outside Ai's Beijing studio is serving as the first "dropoff location" for LEGO donations. Supporters are dropping them through a slightly opened sunroof and into the car.
Reason TV reported on Ai Weiwei's struggle against Chinese authoritarianism in 2013: