Report: All 50 States Lack "Accountability Mechanisms" for Use of Lethal Force by Police
Amnesty International report calls for "nationwide review" and "collection and publication of nationwide statistics on police shootings."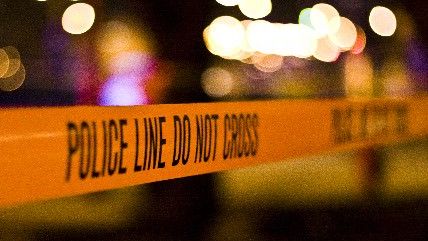 Amnesty International has just released a comprehensive study of the policies of all 50 states and the District of Columbia regarding "Police Use of Lethal Force." The report is "based on a state-by-state legislative survey of use of lethal force statutes within the United States."
Some major takeaways: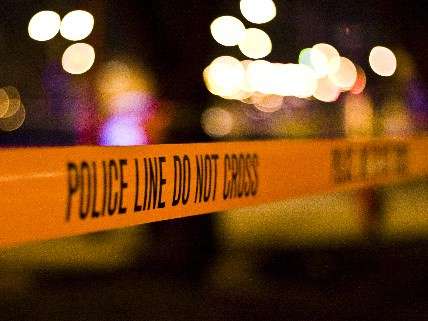 The United States has failed to track how many people are killed by law enforcement officers. No-one knows exactly how many people are killed each year but estimates range from 400 to over 1,000.
African Americans are disproportionately impacted by police killings, according to the limited data available. While blacks represent 13.2 per cent of the US population, they represent 27.6 per cent of the total deaths at the hands of police (6,338) included in the data on violent deaths recorded by the Center for Disease Control between 1999 and 2013.
Nine states and Washington, D.C. have no laws on use of lethal force by law enforcement officers.
None of the state statutes require that the use of lethal force may only be used as a last resort with non-violent and less harmful means to be tried first.
No state limits the use of lethal force to only those situations where there is an imminent threat to life or serious injury to the officer or to others.
Only eight states require that a warning be given (where feasible) before lethal force is used, however no state meets the requirement for a warning under international standards.
Twenty two states allow for law enforcement officers to kill someone trying to escape from a prison or jail.
None of the states' "use of lethal force" statutes include accountability mechanisms, including for example the requirement of obligatory reporting for the use of force and firearms by law enforcement officers.
The report repeatedly stresses the point that all 50 states and DC fail to meet "international human rights law and standards" regarding use of lethal force by police.
Invoking international law rarely moves the needle when it comes to reforming U.S. domestic policies, but as noted many times here at Reason, the report cites the lack of a national database regarding the use of lethal force or uniform requirements on law enforcement agencies' reporting of such data as an inexcusable failure of government.
Among the reports "Key Recommendations":
The president and Department of Justice (DOJ) should support the creation of a national commission (National Crime and Justice Task Force) to examine and produce recommendations on policing issues, including a nationwide review of police use of lethal force laws, policies, training and practices, which is urgently needed, as well as a thorough review and reform of oversight and accountability mechanisms. These laws, policies and practices must be brought in line with international standards.
The Department of Justice must ensure the collection and publication of nationwide statistics on police shootings in accordance with the Violent Crime Control and Enforcement Act (1994) and the Death in Custody Act (2014). The data collected should be disaggregated on the basis of race, gender, age, nationality, sexual orientation, gender identity and indigenous status.
Read the whole report here, and definitely don't skip the state-by-state analysis, beginning on page 34.