UPDATED: Detroit Rejects Four-Night Curfew Plan
But a curfew will still be in effect Monday night.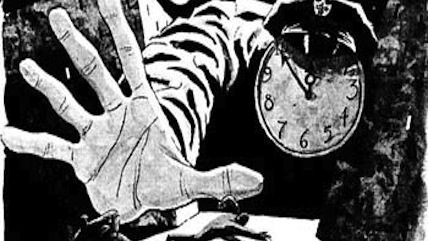 UPDATE: The city council has rejected the four-day curfew—and while a one-night curfew will still go into effect on Monday, the restrictions then will start at 8, not 6. That isn't a complete victory for freedom of movement, but it's much better than a lot of people were expecting.
Original post below:
How Detroit intends to deal with an upcoming city festival and fireworks show: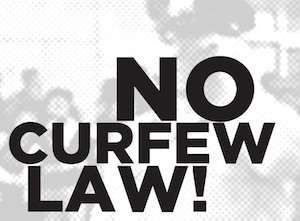 An ordinance, which is expected to pass, would legalize a curfew requiring anyone age 17 and under to be accompanied by a parent or legal guardian (with identification)—in effect from 8 p.m. to 6 a.m. for River Days, Friday through Sunday, June 19-21. Then, for the Freedom Festival fireworks over the Detroit river, Monday, June 22, it would run from 6 p.m. until 6 a.m. the following day.
You read that correctly: On the final night, if this plan passes, Detroiters as old as 17 won't be allowed to move about in public after 6 p.m. unless they're with a legal guardian. The first three days' restrictions would only be enforced in the riverfront area, but they're still remarkably Draconian. As Bill Goodman of the ACLU says, this amounts to four nights of house arrest.
Some background: The council has imposed a curfew on fireworks night each year since 2012, but this would be the first time these limits are enforced those additional three evenings. Detroit also has a year-round curfew of 10:00 for all minors, so this wouldn't be a new intrusion so much as a serious intensification of an intrusion that's already there.
The city council is debating the issue right now. I'll update this post later with their decision.
Bonus link: "Baltimore Mayor to Curfew Foes: Go Live On a Farm."