Missouri's Governor Commutes a Marijuana Offender's Life Sentence
After 21 years in prison, Jeff Mizanskey is eligible for parole.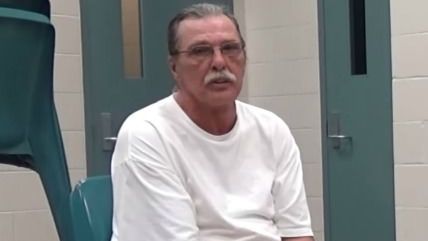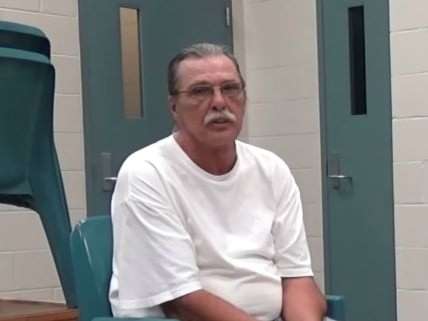 Today Missouri Gov. Jay Nixon commuted the life sentence of marijuana offender Jeff Mizanskey, who will now be eligible for parole. Mizanskey, a 62-year-old grandfather who has been in prison for 21 years, was arrested in 1993 after he drove a friend to a motel where the friend bought several pounds of marijuana from someone who turned out to be a police informant. Mizanskey, who said he had no idea what his friend planned to do, was convicted of possession with intent to distribute. Because he had two prior convictions for selling marijuana, he received a mandatory sentence of life without parole under Missouri's "three strikes" law.
Last month a bipartisan group of state legislators urged Nixon to grant Mizanskey's clemency petition. "There is no way he would have gotten that charge if he had pled guilty," said Rep. Shamed Dogan, a Republican who had introduced a bill that would free Mizanskey. "But our system punishes people for going to trial." More on that here.
Mizanskey's case, which Aaron Malin highlighted here last August, is unusual but not unique. In a 2013 report on thousands of nonviolent offenders serving sentences of life without parole, the American Civil Liberties Union (ACLU) describes 14 other cases where people received that penalty for marijuana offenses. The ACLU's list is not exhaustive, because it includes data for only nine states, plus the federal prison system. It also does not include de facto life sentences imposed as terms of years. Like Mizanskey, the marijuana lifers in the ACLU report are all victims of laws aimed at "habitual offenders." Nationwide a total of about 40,000 people are serving prison sentences for marijuana offenses.
[via Jason Rosenbaum on Twitter]