SCOTUS Grants Qualified Immunity to San Francisco Cops Who Shot Mentally Ill Suspect
4th Amendment challenge rejected in San Francisco v. Sheehan.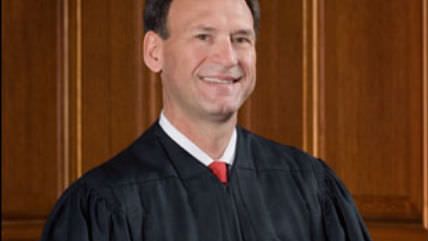 In August 2008 a pair of San Francisco police officers responded to a call from a group home for people dealing with mental illnesses. Teresa Sheehan, a resident of that home, was acting erratically and threatening the staff with a kitchen knife. She had locked herself inside her room and refused to come out. When the officers arrived, Sheehan threatened them as well. She remained locked inside her room.
At that point the officers decided to force entry and subdue Sheehan with pepper spray. Using a key, they entered the room and one officer sprayed her in the face. Because Sheehan failed to drop the knife and was now standing several feet away, the officers shot her multiple times.
Sheehan survived this encounter with the police and filed suit, charging San Francisco with failing to accommodate her mental illness, as required by the Americans With Disabilities Act, and charging the officers with violating her Fourth Amendment rights.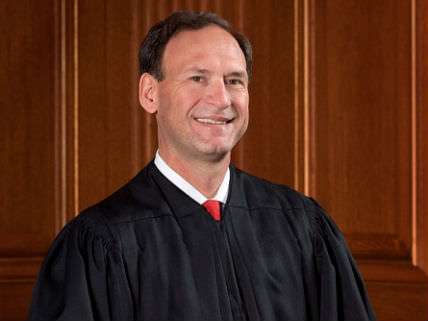 Yesterday the U.S. Supreme Court ruled in favor of the police. "An entry that otherwise complies with the Fourth Amendment is not rendered unreasonable because it provokes a violent reaction," declared the majority opinion of Justice Samuel Alito. "We conclude they are entitled to qualified immunity."
According to Alito, the officers "knew that Sheehan had a weapon and had threatened to use it to kill three people. They also knew that delay could make the situation more dangerous. The Fourth Amendment standard is reasonableness, and it is reasonable for police to move quickly if delay 'would gravely endanger their lives or the lives of others.'"
Notably, the Court opted not to decide whether the arrest ran afoul of the Americans With Disabilities Act on the grounds that San Francisco tried to switch gears at the last minute by presenting new legal arguments to the Supreme Court that were not part of its original appeal. "Having persuaded us to grant certiorari, San Francisco chose to rely on a different argument than what it pressed below," Alito observed. "As a result, we do not think that it would be prudent to decide the question in this case."
Writing separately, Justice Antonin Scala lambasted San Francisco for its "bait-and-switch tactics." The Court should have dismissed the entire case as improvidently granted, not just the ADA portion, Scalia said, in order "to avoid being snookered, and to deter future snookering."
The Supreme Court's opinion in City and County of San Francisco v. Sheehan is available here.