Warrants for Emails and Cell Phone Locations: Online Communications and Geolocation Protection Act
Bill protects privacy from unconstitutional search and seizure.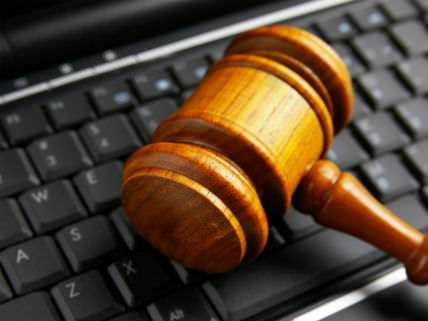 The Hill is reporting that Reps. Zoe Lofgren (D-Calif.), Suzan DelBene (D-Wash.) and Ted Poe (R-Texas) are reintroducing the Online Communications and Geolocation Protection Act. That bill would require a warrant to obtain someone's email or cell phone location information. Right now law enforcement can simply issue an subpoena to demand that email services turn over any of your emails older than six months that are stored on their servers. (In my case, that would be more 220,000 emails.) Similarly, the police can order mobile phone companies to hand over your location information obtained from their cell towers and gag the companies so that they can't tell you that police have made that demand.
The Act would amend…
…federal criminal code to authorize a governmental entity to require the disclosure of the contents of any wire or electronic communication that is stored, held, or maintained by an electronic communication service or a remote computing service only pursuant to a warrant. Requires such entity, within three days after it receives such contents from a provider of such service, to serve upon or deliver to the service subscriber, customer, or user a copy of the warrant and required notice. Includes the contents of such a communication among the information that any such service provider shall not knowingly divulge to any governmental entity except as provided under current law.
From The Hill:
"Fourth Amendment protections don't stop at the Internet, and Americans rightly expect constitutional protections to extend to their online communications and location data," Lofgren said. … "Technology may change, but the Constitution does not," Poe said in a statement.
But that won't stop law enforcment agencies from lobbying heavily to prevent passage of the bill.