Eager to Imprison Medical Marijuana Users, Prosecutors Hide the Truth From Jurors
The Kettle Falls Five still face 10 or more years behind bars, despite a congressional edict that arguably bars their prosecution.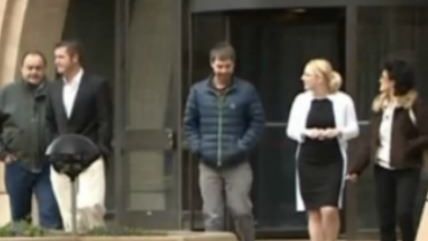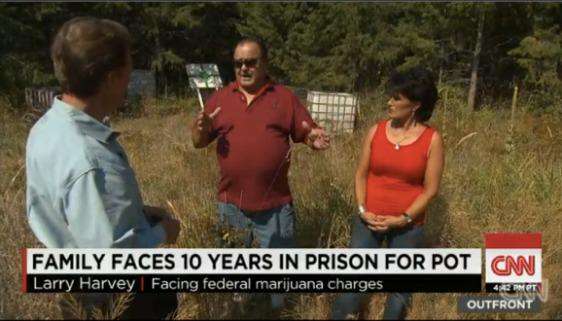 Despite repeated assurances that the Justice Department is not interested in targeting medical marijuana users and despite a congressional edict aimed at stopping it from doing so, federal prosecutors are still trying to put five patients in Washington state away for 10 years or more. In my latest Forbes column, I explain why jurors willing to ignore an unjust law may be the last hope of avoiding that outcome. Here is how the column starts:
Imagine you are a juror in the federal trial of five people charged with growing and distributing marijuana in northeastern Washington. The prosecution cannot present any direct evidence that the defendants sold marijuana to anyone, and the defendants say they were growing all 74 plants for their own personal use. A bit of arithmetic reveals that the total number of plants comes to just under 15 per defendant, which happens to be the presumptive limit for patients under Washington's medical marijuana law. Yet no one says anything about medical marijuana during the trial.

What you don't realize is that the defense attorneys have been forbidden to discuss their clients' reliance on Washington's law, since federal law bans marijuana for all purposes. You also do not realize that each of the defendants faces at least 10 years in federal prison, because their lawyers are not allowed to talk about that either. And despite your suspicion that the defendants were growing marijuana for medical use, you are told that your job is to determine whether they violated federal law, which they undeniably did.

That is the situation jurors will confront when they sit down to hear the evidence against the Kettle Falls Five, whose trial is scheduled to begin on February 23 in Spokane. Larry Harvey and his co-defendants—his wife, Rhonda Firestack-Harvey; Rhonda's son, Rolland Gregg; his wife, Michelle Gregg; and a family friend, Jason Zucker—are gambling that at least one juror will figure out what is really going on and vote for acquittal in the interest of justice, federal law be damned. That is their only hope of avoiding prison unless a federal judge agrees with defense attorneys that the prosecution is barred by a spending restriction Congress enacted last month or the feds suddenly decide to drop a case they have doggedly and inexplicably pursued since August 2012.