Mitt Romney Won't Run for the GOP's 2016 Presidential Nomination
The 2012 Republican nominee says he's making way for other candidates.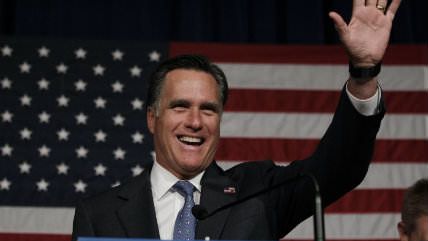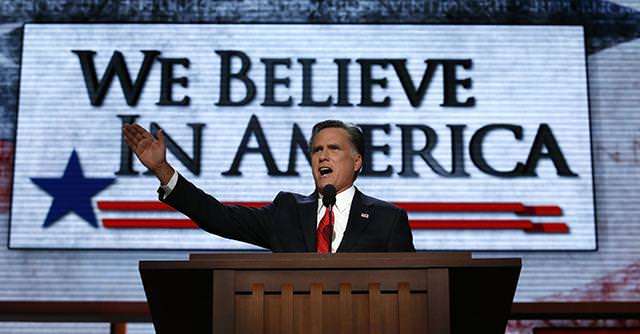 Mitt Romney spent the last month strongly hinting that he was considering a third presidential campaign. The former Massachusetts governor and 2012 Republican presidential nominee went through all the motions of setting up a campaign. Last night, he informed supporters that he had made a decision, to be announced this morning.
Turns out he's not going to run. Hugh Hewitt has posted the full text of Romney's planned remarks for this morning. Here's the key bit:
Let me give you some of my thinking. First, I am convinced that with the help of the people on this call, we could win the nomination. Our finance calls made it clear that we would have enough funding to be more than competitive. With few exceptions, our field political leadership is ready and enthusiastic about a new race. And the reaction of Republican voters across the country was both surprising and heartening. I know that early poll numbers move up and down a great deal during a campaign, but we would have no doubt started in a strong position. One poll out just today shows me gaining support and leading the next closest contender by nearly two to one. I also am leading in all of the four early states. So I am convinced that we could win the nomination, but fully realize it would have been difficult test and a hard fight.

I also believe with the message of making the world safer, providing opportunity to every American regardless of the neighborhood they live in, and working to break the grip of poverty, I would have the best chance of beating the eventual Democrat nominee, but that is before the other contenders have had the opportunity to take their message to the voters.

I believe that one of our next generation of Republican leaders, one who may not be as well known as I am today, one who has not yet taken their message across the country, one who is just getting started, may well emerge as being better able to defeat the Democrat nominee. In fact, I expect and hope that to be the case.

I feel that it is critical that America elect a conservative leader to become our next president. You know that I have wanted to be that president. But I do not want to make it more difficult for someone else to emerge who may have a better chance of becoming that president.
This isn't a total shock. Romney is obviously ambitious, but he faced intense criticism from many conservatives, even from some who had supported him in 2012. It wasn't clear what Romney could bring to the race, aside from the fact that he was Mitt Romney. Some polls showed Romney running ahead of other potential GOP contenders, but polls this early mostly test name recognition. Romney was contemplating another personal rebranding—this time, he was going to position himself as "authentic"—but he really hadn't done much or changed much since the 2012 campaign.
The GOP field, on the other hand, has expanded and, arguably, improved considerably. Indeed, that's why some on the right were worried by a possible Romney run: Even if he wasn't totally dominant, he might end up using some of the party's campaign resources that would be better off on a newer candidate with a better shot.
Romney seems to have gotten the message. His announcement highlights the strength of the GOP field, and says he's stepping aside to make way for other candidates.
I'm sure Mitt Romney is disappointed in this decision, but I don't think many others are. The breadth of the Republican candidate pool this time suggests that this will be a fascinating race without him.