Anchorage Opens the Door to Cannabis Cafés
Local legislators ban consumption in "public places," except for licensed premises.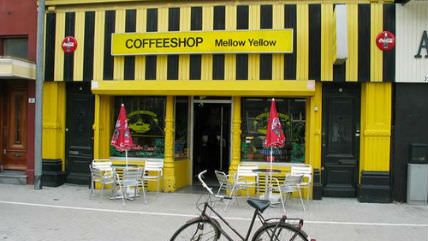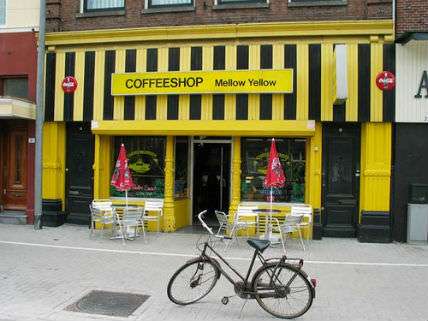 Beginning on February 24, thanks to a ballot initiative approved last November, Alaskans 21 and older will no longer face criminal penalties for marijuana possession (up to an ounce), sharing (ditto), or cultivation (up to six plants, half of them mature). Lest the streets be filled with happy tokers celebrating their new freedom, the Anchorage Assembly yesterday unanimously passed an ordinance that bans marijuana consumption in "public places," including "places of business or amusement." But unlike the Denver City Council, which has not seen fit to allow cannabis consumption in any business open to the public, the Anchorage Assembly approved an amendment that makes an exception for consumption "authorized by a state permit or license or authorized by a municipal permit or lease." That provision leaves open the possibility of businesses that cater to people, including tourists, who want to use marijuana in a setting other than a private residence.
Measure 2, Alaska's legalization initiative, says "it is unlawful to consume marijuana in public" and prescribes a $100 civil fine for violators, but it does not define public. The Anchorage Assembly settled on a broad definition that nevertheless contemplates cannabis cafés. Depending on how the state legislature decides to regulate marijuana retailers (which are not expected to start opening until next year), those cafés might sell marijuana products alongside food and beverages, à la Amsterdam's "coffee shops," or they might be limited to nonintoxicating refreshments for customers who bring their own marijuana. Either way, tolerating such businesses will help avoid a conundrum faced by visitors to Colorado and Washington, where the rules governing consumption are fuzzy and in some jurisdictions highly restrictive. "We voted to control it like alcohol," Joanne Henning of the Alaska Cannabis Association told the Ancorage Assembly, which last December overwhelmingly rejected a ban on marijuana shops. "We want a safe place to consume it like alcohol."
Colorado's legalization measure, Amendment 64, leaves in place a state ban on "consumption that is conducted openly and publicly," the meaning of which is a matter of dispute. Washington's I-502 prohibits consumption "in view of the general public," which is also open to interpretation. Both states, unlike Alaska, explicitly ban consumption of marijuana on the premises of businesses that sell it. Oregon's Measure 91 excludes consumption in any "public place," defined as "a place to which the general public has access," which seems to rule out anything like cannabis cafés, except perhaps for member-only clubs.