Are You Ready to Ask Nick Gillespie and Matt Welch ANYTHING? Go to Reddit at 12 noon ET!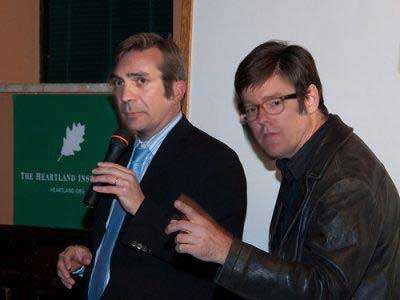 UPDATE: Here's the link to the AMA.
As part of our special Webathon programming, Matt Welch and I—editors of Reason mag and Reason's Internet platforms—are doing an "Ask Me Anything" forum at good old Reddit, "the front page of the Internet." (Yes, that's us kicking off today's AMAs, which include sessions with actors Omar Epps and Devin Kelley, TV host Michael Moloney, and Prozac Nation author Elizabeth Wurtzel).
The fun starts at noon Eastern Time and will run the better part of two hours. Like the name implies, you can ask us…anything. (And just like you've heard a thousand times at church, you can ask god for anything, but sometimes the answer is no).
Where might the questioning lead? One indication came last night when the Twitterer Rex Harrison's Hat prematurely queried, "Ever wonder what it'd look like if you switched faces?" and supplied the terrifying image you see to the side. Yes, that's Matt on the right of the picture. And on the left. It's all very confusing.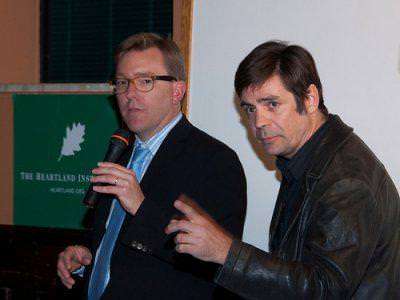 Let's have some laughs and maybe even some more facial transplants, but let's also ask some tough questions about the Libertarian Moment that Matt and I believe is happening all around us; discussions of whether "free minds and free markets" are waxing or waning; whether the Eric Garner and other cases are a tipping point in how we view law enforcement; how the Republicans and Obama can make the most of the next two years; and more.
We'll see you at Reddit's AMA section at noon.
And don't hesitate to make your tax-deductible donation to Reason of whatever amount you can afford. Giving levels and accompanying swag list are here. We're looking to gin up $200,000 in donations before the middle of next week and all new money you send in will be matched by a generous benefactor (here's an explanation of how that works).
Your gifts help us produce Reason magazine, Reason.com, and Reason TV, which are your essential guides to libertarian politics, culture, and ideas. We're working hard (and yes, having fun) at creating a world that is freer, fairer, and more interesting. And we can't do it without you.
So go ahead and ask us anything.