Cops Who Hid Drone May Have Violated FAA Flying Rules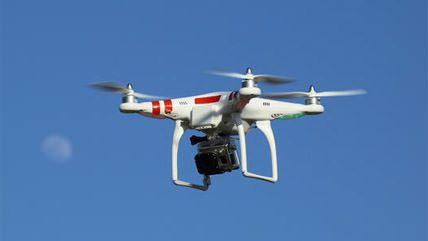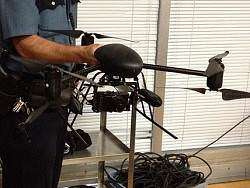 The San Jose Police Department (SJPD) has been in hot water recently over its acquisition of a camera-equipped unmanned aerial vehicle (UAV), a.k.a. drone. They've spent years dodging public record requests about their toy, and now, they may have just admitted violating federal regulations about flying it.
Ars Technica reported earlier this week that they reached out to the department and were assured that "all regulations the [Federal Aviation Administration] requires regarding its drone use" are being followed. Except maybe they aren't:
"The SJPD will seek a [Certificate of Waiver or Authorization (COA)] if that is required," SJPD spokesman Albert Morales told Ars. "The SJPD obtained FAA literature regarding requirements for an [unmanned aerial system, or UAS], prior to procuring the UAS."

Curiously, Morales added that his agency has already tested its drone "approximately four times at SJPD facilities." Morales did not immediately provide further details, but such tests could possibly be in violation of FAA rules.

"Anyone who wants to fly an aircraft—manned or unmanned—in US airspace needs some level of authorization from the FAA to ensure the safety of our skies," Ian Gregor, an FAA spokesman for the Pacific Division, previously told Ars in a statement. "The FAA authorizes UAS operations that are not for hobby or recreation on a case-by-case basis. Public entities (federal, state, and local governments and public universities) may apply for a COA, which, when approved, provides authorization for [unmanned aircraft systems] operations in the [national airspace system]."

Another FAA spokesman, Allen Kenitzer, did not provide a definitive answer when contacted for this piece. "All we can say at this point is that we're looking into this."
The SJPD has previously claimed it has never flown the drone and wouldn't until it got FAA clearance. But they can't really keep their story straight. Internal documents that were made public indicate that the department believed it didn't need no stinkin' FAA approval: "The UAV is not a drone. Drones are regulated by the FAA. The FAA doesn't regulate our device."
To be fair, the FAA's guidelines on drones are pretty confusing, incomplete, and arguably haven't got legal weight behind them, but it seems if any group of people should be holding themselves to the rules, it's people who are paid to enforce rules.