Here's How Lawmakers Use the War on Terror to Defend Police Militarization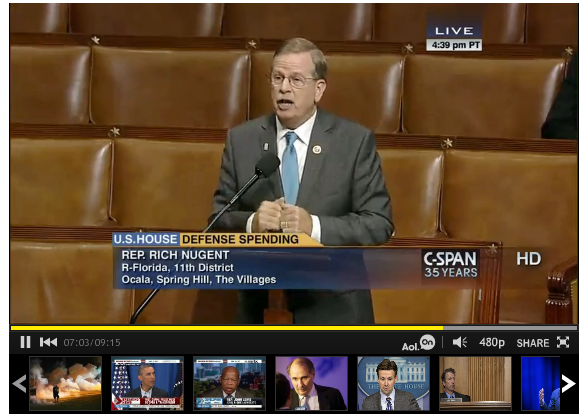 Local police forces need military equipment to fight terrorism, members of Congress argued in June when they successfully beat back legislation that would have restricted the Defense Department's ability to transfer such weaponry to police departments.
During a late-night debate on an annual defense appropriations bill, Rep. Alan Grayson (D-Fla.) tried to attach an amendment to demilitarize the police. Specifically, his measure would have blocked a Defense Department program that provides surplus military equipment — Mine-Resistant Ambush Protected vehicles and M16 assault rifles, among other things — to local law enforcement, free of charge.
The House crushed Grayson's effort, with 355 votes against it and 62 for it. Ahead of the vote, lawmakers argued that it's good for local law enforcement to have access to weapons used in war zones. One member warned it would "devastate" police departments if they didn't have access to such equipment.
Also: Ferguson's Rep. Lacy Clay Voted Against Amendment to Limit Military Surplus Transfers to Local Cops, Just Two Months Ago