Update: Virginia Cops Abandon Plan to Coercively Photograph Nude Teen's Erection
With any hope, perhaps coverage of this madness will embarrass the authorities into dropping the case entirely.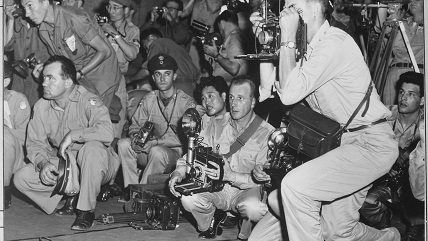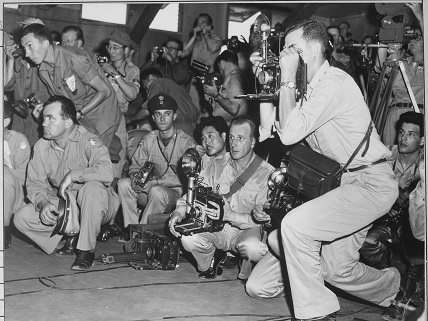 Virginia cops have agreed not to take any more pictures of a 17-year-old boy's penis. They decided not to follow through on their initial plan, which was to detain the teen, take him to the hospital, inject him with drugs that would give him an erection, photograph his privates, and use special software to compare this penis picture with other penis pictures obtained by authorities.
The bizarre and disgusting approach—for which the Manassas City Police Department obtained a warrant—is part of a child pornography investigation. The presumed pornographers are not the cops snapping pictures of a teen's genitals, but rather the teen himself, who allegedly exchanged nude texts with his 15-year-old girlfriend. Both were underage, though the girlfriend has not been charged.
Thankfully, media fury has caused the cops to reevaluate their strategy for prosecuting this case, according to the Associated Press:
Police in Virginia said Thursday that they no longer will pursue efforts to take sexually explicit photos of a 17-year-old in an effort to prove a sexting case against him.

Police and prosecutors faced a wave of criticism following media reports that they had obtained a warrant to take photos of the teen's erect penis. Police wanted the pictures to compare against photos he is accused of sending to his 15-year-old girlfriend at the time.

On Thursday, Manassas Police Lt. Brian Larkin said the Police Department will not proceed with the plan to take the pictures and will let a search warrant authorizing the photos to expire.

Privacy advocates had criticized the plan as a violation of the teen's constitutional rights.

The teen's aunt, who serves as his legal guardian, said she had not heard of the police department's reversal until contacted by an Associated Press reporter Thursday afternoon. She said she would be ecstatic if police follow through on their statement that they will no longer pursue the photos. But she said she won't be fully satisfied until the case against her nephew is dropped entirely.

The teen is charged in juvenile court with felony counts of possession and manufacture of child pornography. The aunt maintains that the charges are overblown and said the plan to pursue photos of her nephew in an aroused state came about only after she and her nephew refused to accept a plea bargain that had been offered.
With any hope, perhaps coverage of this madness will embarrass the authorities into dropping the case entirely.