Supreme Court Rules in Favor of Police Who Used Deadly Force to End High-Speed Car Chase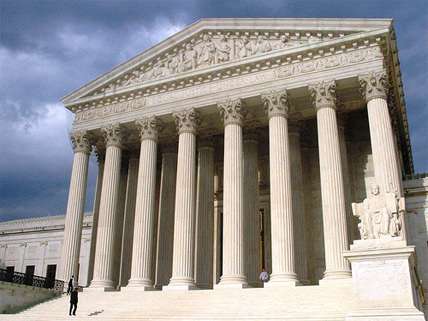 The U.S. Supreme ruled today in favor of several West Memphis, Arkansas, police officers who used deadly force to end a high-speed car chase. The Court's ruling in Plumhoff v. Rickard overturns a previous decision by the U.S. Court of Appeals for the 6th Circuit, which had denied qualified immunity to the officers involved in the incident.
"Under the circumstances present in this case," Justice Samuel Alito wrote for the Supreme Court, "we hold that the Fourth Amendment did not prohibit petitioners from using the deadly force that they employed to terminate the dangerous car chase."
At issue was a 2004 pursuit that began with a routine traffic stop and ended with the West Memphis police firing 15 rounds into the fleeing vehicle, killing both the driver and his passenger, neither of whom were armed. As expected, the Court upheld the constitutionality of those actions by the police. "If police officers are justified in firing at a suspect in order to end a severe threat to public safety," the Court held, "the officers need not stop shooting until the threat has ended."
The opinion in Plumhoff v. Rickard is available here. No dissents were filed.