Elliot Rodger, the UCSB Shooting, and 5 Rules for Coping with Tragedy
As law enforcement, the media, and the larger Santa Barabara community deal with the aftermath of last Friday's shooting rampage by Elliot Rodger, it's also worth keeping in mind the "5 Rules for Coping with Tragedy" outlined above in a Reason TV video originally released in January, 2011 in the wake of the shooting of Rep. Gabby Giffords (D-Ariz.) and what Reason ultimately came to call "The Loughner Panic" (after the response to the gunman).
Among the points:
1. Early reports may be wrong.

2. Don't politicize a tragedy.

3. Don't blame heated rhetoric.

4. Put the tragedy in context.

5. Legislate carefully.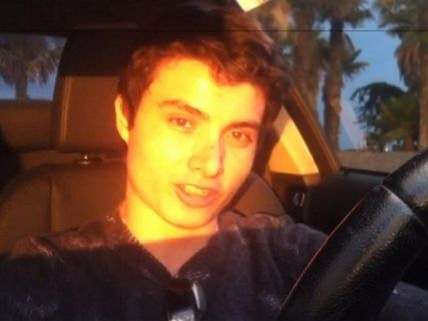 As noted over the weekend, Rodger left a long playlist of chilling, disturbing videos. He also published a long, rambling, and alternately racist, misogynistic, and thoroughly misanthropic text he titled "My Twisted World," in which he explains his anger at a world that did not conform to his demands:
Humanity… All of my suffering on this world has been at the hands of humanity, particularly women. It has made me realize just how brutal and twisted humanity is as a species. All I ever wanted was to fit in and live a happy life amongst humanity, but I was cast out and rejected, forced to endure an existence of loneliness and insignificance, all because the females of the human species were incapable of seeing the value in me.

This is the story of how I, Elliot Rodger, came to be. This is the story of my entire life. It is a dark story of sadness, anger, and hatred. It is a story of a war against cruel injustice. In this magnificent story, I will disclose every single detail about my life, every single significant experience that I have pulled from my superior memory, as well as how those experiences have shaped my views of the world.
There's no question that he was seriously deranged, though it's far from clear what the larger social import of his worldview really is. I've already seen long essays about how Rodger exemplifies all Millennials, or all men, or all Asperger cases—the list will only keep growing. But taking mass shooters as representative of the society that supposedly produces them (through violent video games, too much parenting, too little parenting, too much sexy on TV, prudish attitudes towards sex, etc.) is always a dicey proposition, especially in the first flood of information.