Reason Webathon Update: Give Until It Hurts…the State!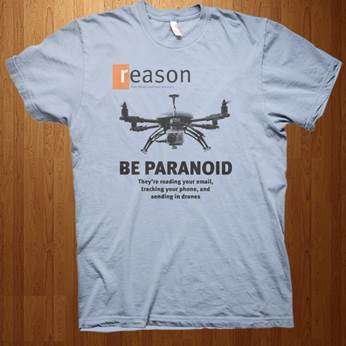 Reason's annual webathon ends at midnight on Wednesday, December 11. So far, 449 generous readers - including one jaw-dropping gift of $50,000! - have donated $127,000 in dollars and Bitcoins. We still need $23,000 to hit our target of $150,000.
I speak for everyone at Reason when I say: Thanks! Such support - tax-deductible! - is absolutely vital to our work. We can't be the voice of "Free Minds and Free Markets" without your contributions. Reason magazine, Reason.com, and Reason TV all depend on help from readers such as yourselves.
We don't expect you to fork over your hard-earned fiat currency for no good reason. While different gifts come with different levels of swag, what we do with your donations is visible in every print issue, every post at Hit and Run, and every video we put out.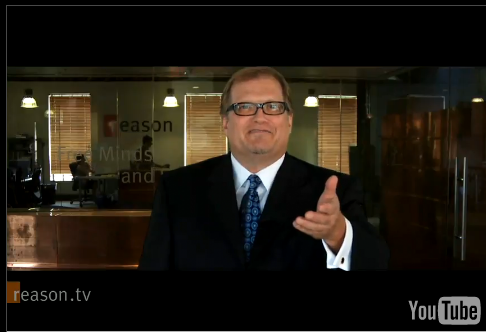 In all of our journalism, Reason seeks to achieve different, overlapping goals: We seek to be your voice in public debates over politics, culture, and ideas; we influence politicians, policymakers, business leaders, and colleagues in the media and arts; and we try to create the next generation of libertarians (whether young in age or young in heart and mind).
To paraphrase George Bailey in It's a Wonderful Life, your money doesn't stay in the pockets of the nonprofit that publishes Reason. It's up there in Reason Saves Cleveland with Drew Carey and America's Longest War: A Film about Drug Prohibition; it's what nurtured the careers of Virginia Postrel, Jacob Sullum, Ronald Bailey, Jesse Walker, Brian Doherty, and other staffers who have penned fantastic books about everything from glamour to drug policy to science to conspiracy theory to the Ron Paul Revolution and more; and it's what has helped make possible a brand-new Fox Business show that's hosted by Matt Welch and Reason TV correspondent Kennedy (debuts TONIGHT!). That's all in addition to the print mag, this website, and over 1,500 other Reason TV videos.
Your money also helps us bring the musical stylings of Remy to a larger audience. Take a listen and then, please, give what you can. Wednesday's coming.
Thanks!