Merkel Calls Obama To Discuss Whether the NSA Targeted Her Cellphone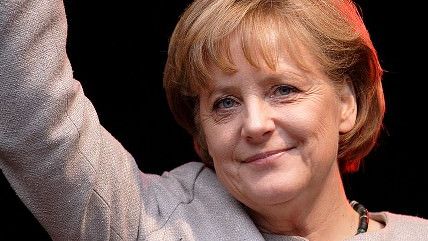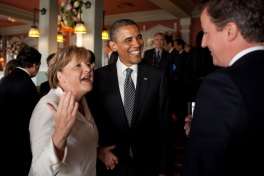 German Chancellor Angela Merkel has called President Obama after the German government reportedly received information suggesting that U.S. intelligence may have targeted her cellphone.
Merkel spokesperson Steffen Seibert said that the German chancellor "views such practices, if the indications are confirmed … as completely unacceptable."
The Obama administration is denying that Merkel's phone was targeted. From USA Today:
Obama "assured" Merkel during a Wednesday phone conversation that the U.S. is not monitoring the chancellor's communications, said White House spokesman Jay Carney.

Der Spiegel reported that Merkel phoned Obama to discuss the allegations.

The United States "is not monitoring and will not monitor the communications of the chancellor," Carney said.
Last month, thousands of Germans protested the NSA's snooping. The German government's cooperation with the NSA, which Merkel herself defended last July, became one of the key issues in the most recent elections.
The news comes in the same week that it was reported that the NSA has been spying on millions of French phone calls and that U.S. intelligence has been spying on the Mexican president's public email account. Both Obama and Secretary of State John Kerry have tried to address the French government's concerns over the alleged spying, which French officials have called "totally unacceptable."
Director of National Intelligence James Clapper has said that the reports of the NSA snooping on French phone calls are "misleading" and "false."
As Reason's Ron Bailey pointed out yesterday, the most recent revelations fuelled European lawmakers to back legislation that would protect Europeans' privacy.