Uruguay Plans to Impose Price Cap on Legal Marijuana at $1/Gram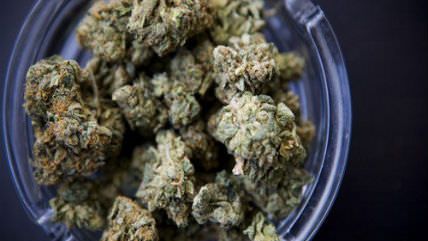 Uruguay is on its way to becoming the first country in the world to legalize marijuana and it's taking a unique approach. The country's drug czar, Jose Calzada, told a local newspaper on Sunday the national government plans to set up a regulatory agency for overseeing the sale and distribution of marijuana at roughly $1/gram.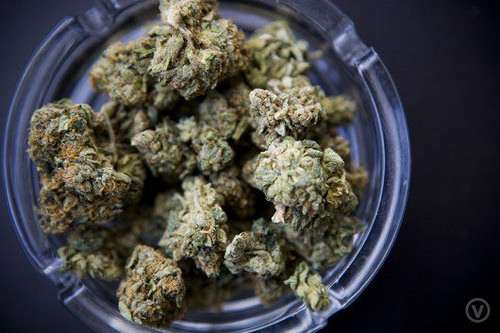 According to Calzada, marijuana sales will likely start in the middle of 2014. Unlike Colorado and Washington's approach of taxing the drug for revenue, Calzada said the state will impose a price cap in order to undercut the black market, where pot sells for roughly $1.40 (30 pesos) per gram.
"The illegal market is very risky and of poor quality," Calzada said. The state "is going to offer a safe place to buy a quality product."
As the AP reports: That's an eighth or less of what marijuana costs at legal medical dispensaries in some U.S. states.
However, before Uruguay's pot distributors can (legally) sell anything, the Senate first needs to approve a legalization bill that is coming up to vote later this year. The bill is expected to pass, as Uruguay's lawmakers generally support drug policy reform. President José Mujica has campaigned for legalization on the grounds that it will dramatically cut cartel violence. And Senate leaders have said they have a "comfortable majority" willing to vote in favor.
The legislators' main hurdle is the public, 64% of whom oppose the bill. Many are worried that legalization could open the door for harder drug use and that it could turn the country into a hub for marijuana tourism.
If the bill does pass, Uruguay will set up an Institute for the Regulation and Control of Cannabis and implement provisions regulating the purchase and production of recreational marijuana. A few of the provisions, according to RT:
Uruguayan citizens will be required to register in a private database… and will be restricted to 40 grams each per month.

Citizens will legally be allowed to cultivate six marijuana plants per head or band together and organize a club of up to 45 members with the possibility of growing 99 plants.
The law will also limit sales to residents, which should be a boon for Uruguayans concerned about pot tourism and a disappointing drawback for said potential pot tourists.