Denver Councilwoman Calls Marijuana Ordinance 'an Attempt to Nullify Much of Amendment 64'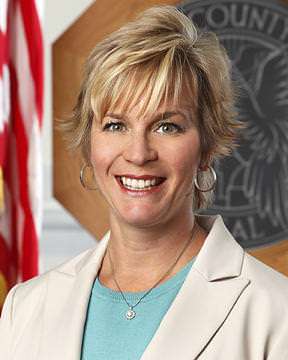 As I noted last week, Denver's proposed marijuana ordinance not only criminalizes smoking pot in your own backyard if other people can see or smell it; it also makes it illegal to "possess" or "transport" marijuana "within any park, parkway, mountain park or other recreational facility." In a recent interview with Westword, Denver City Councilwoman Susan Shepherd argues that the rule contradicts Amendment 64, Colorado's legalization initiative, which says "transporting" up to an ounce of marijuana "shall not be an offense under Colorado law or the law of any locality within Colorado." That means traversing a city park after buying marijuana at a state-licensed shop should be perfectly legal, she says, especially since "our parks and the trail system are used very much by people as alternate transportation routes." Shepherd, who says "one of my top priorities has been to encourage multi-modal transportation usage," worries that the ordinance would deter people carrying marijuana from walking and biking. "It would be technically illegal to transport this product on the trail system under the ordinance," she says. "And I'm really not OK with that."
The ordinance also bans marijuana from the 16th Street Mall, requiring anyone buying pot from a store there to leave the mall right away. "But we want people to go to the mall and spend some time there," says Shepherd. "So let's say a person bought their marijuana and then bought a book and went to dinner before walking home. They would be in violation, because they didn't immediately exit the store and leave the mall."
Shepherd notes that making it illegal to consume marijuana where others can see or smell it would affect not only porches, patios, and backyards but also indoor spaces in condominium and apartment buildings. "If you really said you couldn't consume on private property if others could detect the smell," she says, "a condo owner would literally have no place in the city where they could consume legally."
Shepherd seems fairly confident that the more objectionable aspects of the ordinance, which is backed by Councilman Chris Nevitt and Mayor Michael Hancock, can be eliminated before it's enacted. "There are several folks on the council who didn't support Amendment 64, and who don't really support retail marijuana in the City and County of Denver," she says. "But even most of them realized this ordinance was overreaching….It's basically an attempt to nullify much of Amendment 64."